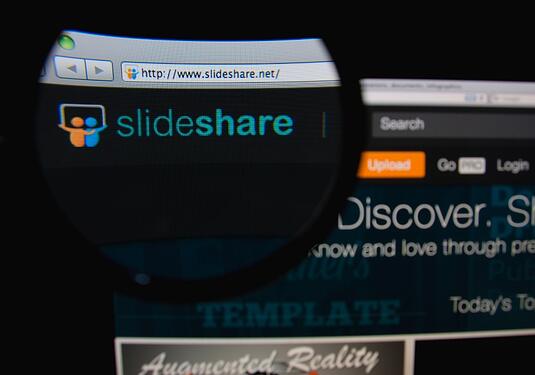 Let's be honest, is there anything better than free stuff? Not much. As an inbound marketer, there is nothing I like more than useful tools that are simple, easy to use, and help me reach my end goal. There are many different aspects of campaigns that we need to check and re-check to make sure we're hitting our marks, creating great content, and achieving goals for our clients. Since we are tech-savvy, internet lovers, what better way to do this than free online tools? It would be silly of you not to take advantage of these 10 free marketing tools to boost your inbound marketing campaigns.
The Hemingway app was created by two brothers who wanted to make it simple to analyze text to make your writing bold and clear. You simply head to the website, copy and paste your blog or article into the app and watch it transform your writing with specific suggestions. The app picks out overcomplicated words and suggests alternatives, calls out adverbs, passive voice, and difficult-to-read sentences. Hemingway uses a specific formula to judge the reading level of your writing, through analysis of sentence structure and how big words are. This is useful when creating direct and concise copy for your websites and blogs. Get the desktop app to use offline for only $6.99.
A great free tool from HubSpot, the Marketing Grader analyzes the marketing effectiveness of your website and gives you an inbound score on a scale of 0-100. The features that are taken into consideration by the grader include: social media, blogging, SEO, website traffic, and other inbound factors. Additionally, it offers suggestions on how you can improve your website from a marketing perspective and helps you understand how your website is doing compared to your competition. The Marketing Grader is a great jumping off point to get you started on evaluating a client website, or any site you want to improve. You'll be able to pinpoint your strengths and weaknesses and organize exactly how you want to tackle your marketing.
With the tagline "Be known for what you love," it's hard not to want to sign up for Klout as soon as possible, and there's no reason you shouldn't. Klout is free and is a score ranging from 1-100 that measures how much of an influence you are online. On the site, you can connect all of your social networks and through your engagement, content sharing, and interaction Klout comes up with your number. Your Klout score gets updated every 90 days, therefore your social network activity from 4 months ago has nothing to do with your current score. If you're consistently putting out strong content that is getting likes and comments from others, you'll see your Klout score rise. This should give you a good idea of how powerful your online presence is and across which social networks you may need improvement.
After the Deadline is a handy google chrome extension that checks style, grammar, and spelling anywhere you go on the web. Using artificial intelligence, After the Deadline will check your tweets, scan your Facebook threads, and let you socialize with confidence on the web. After installing the extension, click the ABC icon in the lower-right corner of an editable area to proofread your writing. This tool edits writing in English, Spanish, French, German, and Portuguese.
The Title Generator from Tweak Your Biz is simply awesome. Its main function is creating attention-grabbing titles for blogs and articles, but it doesn't do just that. It also gives you a list of ideas for future blog topics. Simply type in your subject matter and check the bubble that says "noun" or "verb" and submit. Then you'll see the breakdown of topics into: lists, best, how to, questions, love, sex, celebrities, secrets, snark, business, motivation, problem, and kitchen sink. They easily cover all areas of just one topic. By searching for a title, you'll actually find months worth of blog posts at your fingertips. You can thank me later.
Another great creation from HubSpot, Sidekick allows you to track who, when, and where people open your emails. You can also get useful information for your marketing efforts like a contact's professional history, mutual contacts, where they live, and email history. See how many times a contact opens an email, if they clicked something and if they are currently viewing an email. This information can help you decide when you want to send follow-up emails and when a lead is sales ready.
Slideshare is a website where you can upload useful and image rich presentations at no cost. This site is generally underused and overlooked, when in reality it's the ideal place to promote your brand's knowledge, gain interaction, and obtain free exposure. As a marketer, there may be less competition for you on Slideshare than on other social channels. It's easy, fun, and appealing to create simple and useful presentations that will appeal to your visitors.
Part of your job as an inbound marketer is to curate content. You're always on the hunt for the most interesting, noteworthy, and educational content to share or read on your own. With so many different websites, social networks, and blogs on your radar, it's hard to keep up. That's where Feedly comes in. This app gathers the content from your favorite websites, YouTube channels, blogs, and RRS feeds and puts it in one place. Your job will become easier and more accurate once you start using Feedly.
Trello is a free, flexible, and simple way to organize anything with anyone. It's a home base to store all the links, notes, images, email threads, or spreadsheets associated with a project. Trello organizes your projects into boards and in one glance you can see what's being worked on, who's working on what, and where each person is on the progress of the project. The boards are made up of multiple lists and lists contain cards. Cards then move from list to list to show your project progression. The beauty of Trello is its diversity. Use it to stay organized and efficiently complete whatever project you're working on.
Google alerts is one of my favorite hidden gems. It's a powerful, free tool you can use to track trends, topics, or anything interesting that happens on the web. Just type in a topic you want to be notified about and google will send you an email when that topic pops up in the news. Warning: it can be addicting. Just remember you'll have to sift through all those email alerts once they flood your mailbox!
Phew! Now that is a lot of free stuff to be psyched about. If you're looking to improve your marketing campaigns and maximize your efficiency, incorporate these 10 free marketing tools in your workload STAT! Accomplishing the goals of your clients will become simple and fun.
Photo credit: Gil C / Shutterstock.com