Your small business doesn't exist in a vacuum; you have competition out there making efforts towards their own marketing strategy. If you are not already monitoring your competition's social media accounts, you are probably falling behind. Just like is it important to monitor the competition's products and services to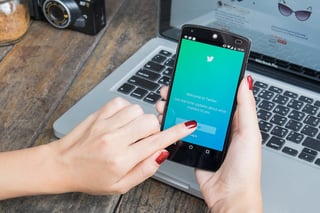 make sure you're keeping up, it's also vital to know what your competition is doing with their digital presence. By understanding what is working for the competition, you can gain greater insight into what you should be doing to drive your own brand's social media marketing campaigns.
A great place to do this, while keeping your anonymity, is on Twitter. The time you invest in finding out what your competition is doing on Twitter, like what works and what does not, can help you increase your own Twitter success. Pay close attention to their account and you'll learn:
#1 Who You Should Be Interacting With
One of the goals of Twitter marketing is to get your audience to share your content and engage with your Tweets by clicking links and Liking. The more shares you receive, the more exposure your brand receives. But who is engaging with your competition? Chances are good they are hunting your industry for a business just like yours. Do some cyber sleuthing and find out who these Twitter followers are. It's actually much easier than you might think! Go to https://twitter.com/search-home. From there, you can enter the Twitter handle of your competition to generate a list of results. After you click Live, you will be able to see any users who are sharing your competition's content. Then, make an effort to engage them by following them on your own, retweeting their posts, and sharing their content.
#2 What You Should Be Sharing
One of the problems that many small businesses struggle with is knowing the type of content that is most likely to resonate with their Buyer Personas. The best way to gain this insight is to research the most popular content your competition is publishing. If your competition is doing well on Twitter, gaining followers and getting tons of engagement, there's no reason you can't take a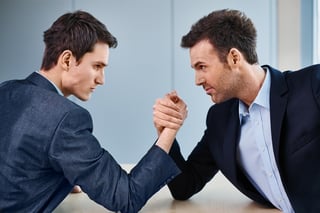 couple of plays out of their playbook. What are they saying that gets such a good reaction from their followers?
#3 When You Should Be Active
Twitter feeds move quickly, so when you Tweet may be just as important was what you post. There are several general rules you should follow on Twitter, like that the best time is in the afternoon from 1-3 pm and that weekends have the least amount of traffic for business use and have lower performance results. But these aren't specific to your industry or targeted audience, so if your competition is doing well by not following these rules, you may want to take notice. For instance, most social media experts agree that from 8 pm to 8 am is a dead zone, but if your Buyer Personas are millennials who order takeout when they get home from the bar, they may very well be on Twitter at 3 am waiting for their chinese food.
Twitter doesn't have to be difficult to master, even if you aren't a digital native. Social Media is a useful part of your marketing mix if you determine your goals, find out what type of content your Buyer Personas like to consume and share, and be consistent. Impulse Creative can help with all of these. To begin, download our free eBook Mastering Social Media for Business.