Paid advertising online, also known as pay-per-click or PPC, is a good way to guide more traffic to your website and increase ROI, but it can become expensive quickly if you aren't careful. For this reason, it shouldn't be the first or only strategy you use to boost your online traffic. There's several other avenues to take that can give you the same results, or even better. Try these digital marketing tactics before jumping headfirst into an expensive PPC campaign:
#1 SEO
SEO is crucial for your success on the internet. If you're not familiar, Search Engine Optimization, is the process of creating content and optimizing your website so it ranks high on search engines like Google and you gain more organic traffic that way. If you really want your website to be seen by the most potential customers, you'll give SEO the attention and investment it deserves. SEO takes patience, it's not something to just turn on like PPC, but it is well worth the effort in the long run.
#2 Website Redesign
Before paying for traffic to be sent to your website, you must be know that your site is ready for impress new visitors and convert them into Leads. There is no use sending people to site they will find confusing or difficult; they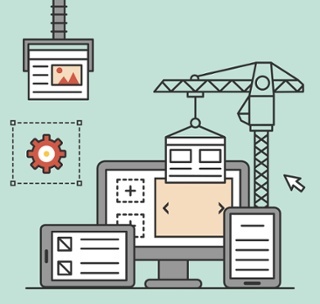 may leave and never come back, wasting your advertising dollars. Before this happens, establish if new users are able to find what they are looking for. Is your phone number easy to find? Is the design user-friendly? All these design-related questions and more are factors to consider.
#3 Create Landing Pages
It is important to send incoming visitors to a unique page that's exactly what they're looking for, also called a landing page, on your website. Landing pages serve as a stepping stone between a message and an action; they move a Visitor through the sales funnel and make them a Lead. You will need to build out relevant landing pages for each of your paid ad campaigns to boost your customer experience and conversion rates.
#4 Social Media
The main reason behind getting into PPC is to attract more new visitors to your website and get more Leads. Social media can do this for you as well. If you run your social media platforms properly you can actually get a huge boost in traffic, without the excess cost sometimes associated with PPC.
While social media marketing is very cost friendly, but it's not free. It is free to post an engaging photo on Facebook or share your blog on Twitter, the actual cost is calculated in time. Don't waste time being on every single social network out there; target the specific social networks that give you the most bang for your buck.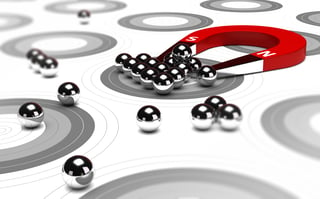 #5 Inbound Marketing
The best way to get the most traffic to your website, traffic that wants to know more about you and your brand, is to adhere to the inbound marketing methodology. By creating quality content, publishing regularly on the right channels, and engaging with your audience, you can build Visitors to Leads to Customers in no time, and without an expensive PPC campaign.
Being well informed and doing your research means you will have a solid foundation to build your digital marketing on, whether you decide to move forward with PPC or forgo it all together in favor of other strategies. If you're interested in getting an inbound marketing strategy in place before spending money on paid advertising, download our free eBook The Beginner's Guide to Inbound Marketing to understand the basics.