Happy New Year!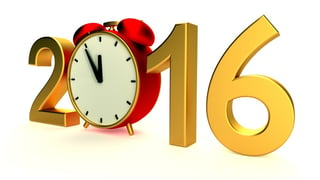 As we close 2015 and welcome 2016, one thing is at the top of salespeople's minds- a new sales goal for the new year. Whether you exceeded expectations, barely met your sales quota, or feel short in 2015, you are back to the beginning in January. Take advantage of your clean slate and set yourself up for success with the following tips:
#1 Set Personal and Professional Goals
This is one we all do around the Impulse Creative office, even those of us who aren't directly doing sales. Set goals, both personal and professional, and then make sure your decisions throughout the year align with these goals. If you want a promotion, look for new sales opportunities as well as ways to show off your leadership skills. If you aren't working toward a specific goal, it will be easy to let yourself slide into mediocrity.
#2 Review Last Year's Closed Deals
What did you do right last year? What did you do wrong? There's no time like the present to rid yourself of bad habits. Review your biggest wins and losses from 2015 and ask yourself what could have been done differently to allow the Lead to be converted, or converted for a higher profit. The more in-depth you review and understand your own failures and successes, the more familiar you'll be with what works and what do
esn't.
#3 Clean Out Your Leads
A bloated pipeline leads to artificially high forecasting and a false sense of security. Take a look at the Leads and your CRM and reassess them. Whether it's a Lead that doesn't quite fit into your services or someone asking for an excessive discount, remove every Lead that's not going to close so you enter 2016 with a clear sense of how you're doing. If they reemerge, begin the Lead Scoring process over again with them in the new year.
#4 Revisit Your Buyer Personas
It's possible your best inbound marketing and Lead Scoring efforts aren't converting as well as you'd like because your Buyer Personas need to be refreshed. Review each of your Personas from beginning to end. Ask yourselves the same questions you did when the personas were initially established. Based on what you learn, modify your personas as necessary.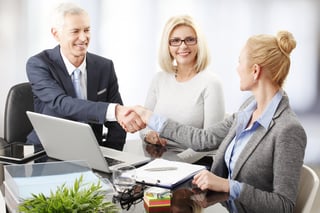 #5 Ask For Referrals
If you already have some very happy customers, use the holiday season as a way to reach out and ask for a boost. Your best customers are also your brand's best ambassadors! These evangelists are objective third parties who have had proven success using your product, making them a much more effective marketing tool than you telling people about yourself. This month, call the customers with whom you have the best relationships and see if there are any companies in their space that could use your solution. Chances are, they'll be happy to help.
Your sales quota doesn't have to be a scary number hanging over your head. Get out of the gate fast this January and your strong start can keep your momentum going all year. While it's important to get sales Leads in, what you do with them once you have their information is critical to whether you meet your quote for 2016 or not. That's where Lead Scoring comes in. Download our free eBook Lead Scoring: The Smarketer's Guide for all the ins and outs to successfully reaching out and converting the most potential customers.