If you're just getting your company into a social media strategy, it may seem a little daunting. There are a scary amount of social media marketing blunders you can make, and most of these mistakes are made with good intentions. Still, these mistakes can hurt your image and success. Let's get some of the most common missteps defined and dealt with:
#1 Not Getting the Basics Right
Don't get ahead of yourself! Whether it's forgetting share buttons on your blog, a missing bio or avatar picture on Twitter, or just the lack of strategy, your honest mistakes in the beginning can cost you big in the long run. Luckily, the solution is simple- get things right, one at a time, before trying to have a profile on every platform you can think of. Completely fill out the profile in every network you sign up for. Upload an avatar picture, which is recognizable as your company yet fits the requirements in the network. Make your content shareable and share worthy.
#2 Expecting Too Much Too Shortly
Just like inbound marketing in general, social media isn't something you can turn on and start getting traction from right away. This is a very common mistake. Measurable results will come, but not in a few days or even a few weeks. If you don't have your expectations right, you may get discouraged and give up too quickly. Inbound Marketing & Social Media is like jogging, not a sprint.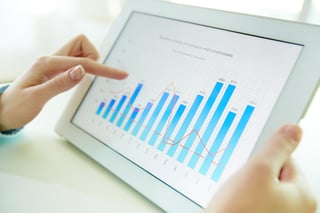 #3 Not Measuring the Right Numbers
When you are finally ready to begin measuring results, you need to make sure you're paying attention to the right metrics. Blindly counting Friends or Followers is often the wrong metric to measure real marketing success. It will probably be important at first to know if you are succeeding in gathering an audience, but the truth is that these fans alone are not going to help your ROI. Instead, pay attention to getting these Followers to your website or to signup for your newsletter, and in the end to converting to being a customer.
#4 Comparing Yourself with the Pros
In some way social media is leveling the ground and a small company can have as much success with social media marketing as a giant brand, but you still need to be realistic. A huge empire like Apple has a team of social media experts and marketing pros who run their strategies, probably with specialized degrees and certifications. Chances are good you won't make as big of a splash as the big guys, especially right away.
#5 Thinking Success Will Come Naturally
The best content, or product, will not necessarily rise to the top in the world of social media. This is a misconception that far too many "experts" still preach, and it may serve to leave you feeling cheated. If you do not have your audience built up, you can have the best content or product and no one will know it. You need to take an active part in telling people about you and your content. Afterall, that's what social media is all about!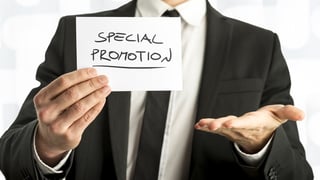 #6 Trying to Sell Product Too Early
Starting the wrong way and trying to sell before you provide value and have an audience is more than likely going to fail. That's not what your social media followers are looking for when they get onto their chosen platform and scroll through their feed. Social media is all about connecting, engaging, and providing value, not pushing product on people.
#7 Not Considering the Differences Between Platforms
There are best practices for each network, which is tied heavily to the fact that each audience is unique. On Twitter, two hashtags are the optimal amount for the most engagement. On Facebook, that number is much less- zero. While hashtags are vital on Twitter and Instagram, they've no little to no impact at all on Facebook. This is just one of the differences in social media platforms. Pinning without a great image is not worth the effort and tweeting to LinkedIn usually only makes you annoying to your Followers, and they will either ignore you or even mute you. Following them will not guarantee you success, but not following will more or less guarantee you failure.
#8 Thinking You Don't Need Help
Being a business owner and being a social media expert are two very different things, so don't be hesitant to ask for help! Your social strategy will never work if you expect results to come from the part-time efforts of an unknowing newbie in a profession which is not only enormously diverse, but also constantly evolving. Don't mistake someone who knows "how to post on facebook" as a social media marketer. Ask them for proof of their results and how they track their success. Look for answers beyond the "Like."
Social Media can be an extremely useful part of your marketing, but even the best of intentions can fail if you don't have a strategy setup first. Determine your goals, find out what type of content you should produce, and be consistent. Don't start off in the wrong direction; download our free eBook Mastering Social Media for Small Business to give yourself the best chance at success.