We have some exciting news to share at Impulse Creative. We know that business today moves at the speed of light. We see it with our clients. And we see it with ourselves.
That's why there's change in the air! We're happy to announce that we're moving our office to a new space located in Babcock Ranch, Florida. It's a little north of Fort Myers, and it's a growing community.
A few factors went into this decision. Like that speed of business above. Part of our selection process was tying into the culture of our agency and how that ties into our new space. We needed something flexible, a walkable area for walking meetings, and something that felt more like a "community" to us.
We've also found that our plan 5 years ago to have a team all in-house at our headquarters has shifted. Now instead of 15 people needing office space in one location, we have a 50% distributed team throughout the USA. Things have changed! As a result, we're able to take up less space, reducing our environmental impact or wasteful spending.
On a similar note, Babcock Ranch is the first completely-solar powered community in the U-S. So we get to be part of the grass-roots movement here in Southwest Florida to take better care of our planet.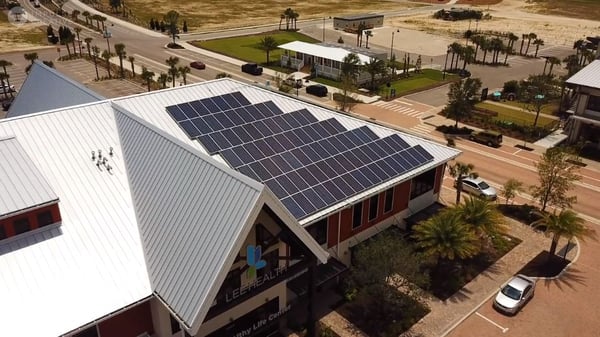 Over the course of the buildout, expected to take around 20 years from its founding, the founders of Babcock Ranch have a growth plan of 50,000 residents and about a million square foot of commercial space. We're very excited about joining the community at this time, on the ground floor, helping to usher in new businesses ready for growth mode.
So… let's take a tour.
The new Impulse Creative HQ will live in what's called The Hive. We're reducing the dedicated office space for our daily needs with that distributed team I mentioned. Our HQ team will still work in a collaborative culture so we can serve our clients with a dedicated group working closely together.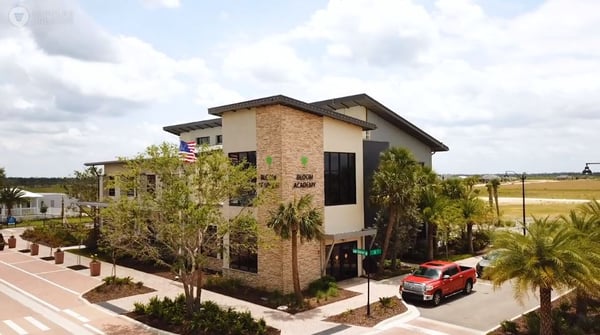 And then just a short walk away, in fact, the next building over is a modern coworking space where our remote team members can work when they come to town. Or when a client visits, we have all this room to brainstorm, to create, and to work with amazing people.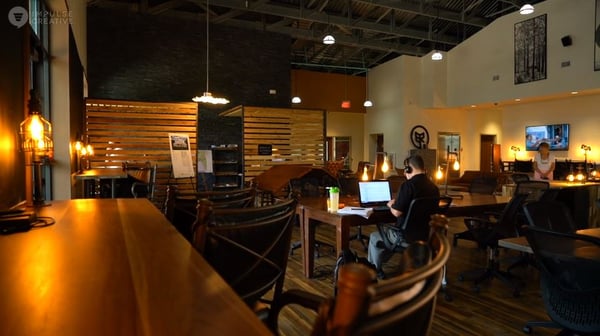 Of course since it's Florida, we have the benefit of working outside often. The center of this young community is Founder's Square, complete with this beautiful green area and lake. It's an incredibly inspirational environment, perfect for our creative team. Whether we're working at a table, walking the grounds, or taking a lunch break on the lake, it's a beautiful place to work.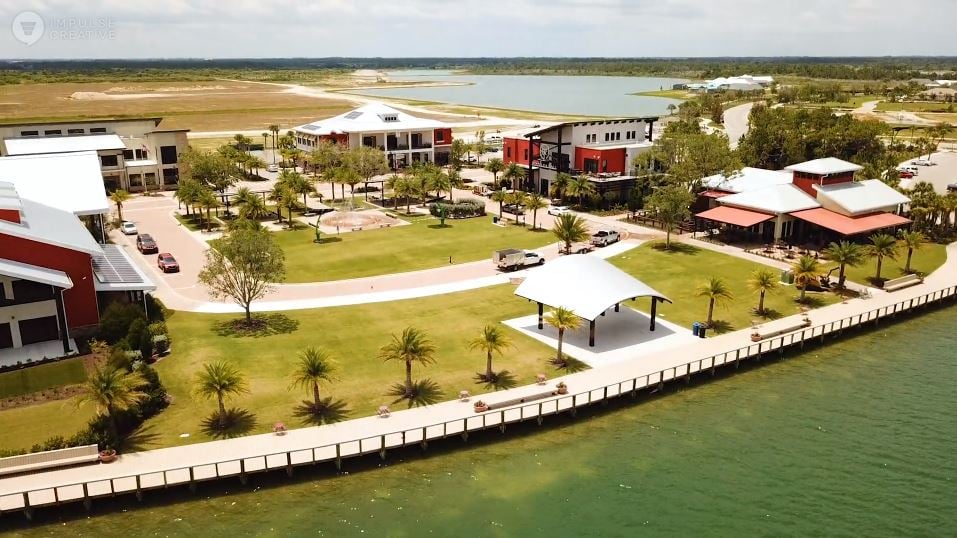 On behalf of our entire team, welcome to our new home at Babcock Ranch. We'd love it if you came to visit us. This modern community has some great features we already love to show off!
So with business improving each year, new hires including remote team members, an interest in sustainable living, and a sense of community, we're excited to announce our move and welcome you to Impulse Creative's new headquarters in Babcock Ranch!