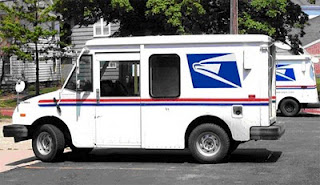 In a boost to marketers, the U.S. Postal Service (USPS) has announced it will allow companies to send flat-sized mail pieces, like letters or flyers, to every stop on a delivery route without using exact names and addresses. Previously, this saturation mail service was only available to government agencies and on rural routes. "Simplified addressing will help local small and midsize businesses as well as large businesses drive more traffic and attract new customers," said Paul Vogel, chief marketing officer for the USPS.
Under the new direct mail rules, businesses won't have to purchase pricey mailing lists or spend extra time addressing every envelope they send. Instead, businesses can simply put "Postal Customer" on envelopes or parcels intended for a designated route, and provide enough items for every active address. "Simplified addressing will serve as the on-ramp for many small businesses trying to reach their audiences within a specific geographic range," said Vogel.
Although saturation mailing will become easier for marketers, companies will have to pay a bit more than in the past for sending advertising pieces, depending on what type of item is sent. Separately last week, the USPS announced that postage rates will go up for postcards, periodicals, international letters, parcels and advertising mail on April 17. The increase will not affect the price of first-class stamps, Express Mail or Priority Mail. The price changes are being made to match the rate of inflation, according to the USPS, which says the increases are minimal. For example, USPS customers will have to pay $0.29 to send a postcard, up one cent from current rates.
If you'd like assistance with designing a mailing piece for Direct Mail, give us a call at 888-831-0483 or visit our website at
http://www.impulsecreativestudios.com
Visit us on Facebook -
Facebook.com/impulsecreative