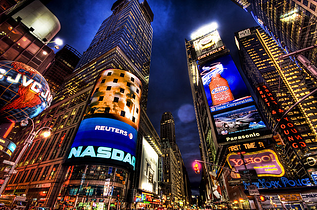 When onboarding new clients, we often ask our clients about what they do for marketing. Their typical responses are Yellowbook, newspaper ads, mailers, etc. All of these methods are Advertising, When used together for a common goal, we consider it marketing. Marketing often references "an overall strategy and function".
When Discussed, Advertising & Marketing are often superimposed. Before we can talk about the difference, lets see the dictionary meanings.
Advertising: The activity or profession of producing advertisements for commercial products or services. - Google.com
Marketing: The overall strategy and function of promoting a product or service to the customer. - Wikipedia
To Further Explain the difference, here's an example: If Marketing is a recipe: advertising, strategy, and measurement are ingredients.
"Many Small & Mid Size Companies Advertise, but More of those companies need to try Marketing Strategically"
By Marketing, making informed decisions will ultimately help business owners/managers to grow their business in a systematic way, it will allow them to increase revenue while improving ROI (Return on Investment). With the latest technological advancements such as mobile devices, dvr, on demand TV, and iPod/MP3 Players, marketers need to be more selective where they spend their money and measure the response to the types of advertising they do.
Society is getting better and better at blocking advertisements, and all-the-while the buying process has fundamentally changed too. Buyers are now doing research online when they're ready to buy a product or service, much more research than ever before, A great study by Google discusses the Zero Moment of Truth, which goes into this process in detail.
Throughout 2011 & 2012, marketers have witnessed a major shift in buyer behavior, and yet businesses are resistant to changing the selling process from "what they know". For a business to get the best results, the selling process needs to fit alongside with the buying process. Often times, by re-thinking your marketing there is substancial savings on a per-lead basis.
What's the solution? Inbound Marketing!
Inbound Marketing is the most effective marketing solution for generating leads and getting more customers. By Attracting visitors naturally through search engines, blog articles, and social media; your company will be able to appeal and attract lots of potential customers. The next step is to turn that website traffic into leads, using attractive offers to engage your audience, and getting them to convert through landing pages will generate lead information. Once the leads are generated, inbound marketing techniques such as email marketing and lead nurturing will be used to nurture your prospect down the sales funnel systematically. Tools such as lead intelligence and analytics will allow your sales people to be more informed and able to close leads more effeciently, thus growing your business.
When we discuss this difference, business owners/cmo's ask how to get started. To Get Started it's simple, Start with an Inbound Marketing Evaluation, and talk with an Inbound Marketing Agency (like ours) to discuss your marketing goals in order to generate more leads, get more customers, and improve your bottom line.
photo credit: Stuck in Customs via photopin cc