Black Friday and Cyber Monday are crazy busy shopping holidays. In fact, 74% of Americans are planning to spend money on either, according to research by Finder on predictions for 2018.
With nearly three-quarters of people in our nation pulling out their wallets on these two days of the year, it means go-time for your company's marketing team!
Gear up with these creative Black Friday and Cyber Monday marketing ideas for your small business and get your customers hyped for super savings!
1. Give Away Crowd-Pleasing Sales Items on Social
Make your loyal fans feel unique by giving them a chance to earn extra savings, beyond the average customers.
Hello, contests! Utilize your social profiles to increase engagement and build hype.
In this example, you see how this Instagram user ran a fun contest to giveaway MVMT sunglasses:
Ask your audience to comment on and share a photo of the product they could win for a chance to enter. Make it a countdown, giving away one item each day for three days leading up to Black Friday or Cyber Monday.
Selling a service? You could still give away some branded swag!
2. Add a Countdown Timer to your Site to Build the Excitement
Every year, countless people gather around the telly to watch the big ball drop on New Year's Eve. People wait with bated breath, often counting down out loud for the last few seconds of suspense.
Get your audience geared up for your big sale by putting a countdown timer on your homepage, like this example below from Guitar Center.

Once the big day hits, have the timer reset to track the time left until the sale ends.
Many website platforms like WordPress have easily downloadable add-ons or widgets for this. If your small business doesn't have its own developer or a custom ticker isn't possible, try creating 5-day countdown graphics to post on social.
3. Send your Customers a Coupon— But Make Sure it's Personalized
Another Black Friday email? Just no. Everyone's inbox is overflowing with salesy emails right around the shopping holidays— and it's hard to stand out when you're one of 25 "deal of the century!" themed emails.
But we get it. Email marketing can be a really effective way to send coupons and discount codes. If you do launch an email campaign during this crazy time, make sure it's personalized to the individual, and not just a mass-sent blast.
Use personalization tokens— like mentioning something specific to your customer or interests of their buyer persona. If your CRM stores juicy information about each contact, now's the time to utilize it.
In this example, we utilize the buyer's pet name to throw them a personalized bone:
"Hey Kim, we know how much Spunky loves these dog treats. Here's a 20% off coupon. Pair it with our 50% off Cyber Monday sale for some tail-wagging savings!"
Short, sweet and to the point. Try using the personalization token in the email title too so your message doesn't get lost in the mix. Or, really try breaking the mold by text-messaging your customer a coupon with a funny GIF (if humor is on-brand) or getting old-school with a personalized mailer.
4. Instead of Lowering Prices, Get Creative with Perks
Although sales are the name of the game on Black Friday and Cyber Monday, they don't have to be the full show. Instead of sending just coupons, get creative with enticing offers.
Consider extending your return policy for the big day shoppers, or giving them faster shipping, at no additional cost.
How can you get customers to come back post-holiday? Kohl's offers "Kohl's Cash"— which is money back on a purchase at their store, for every predefined amount you spend (i.e. $15 Kohl's Cash for every $50 holiday purchase)— that shoppers can redeem at a later date.

How can you steal their thunder? Give out a bonus gift card your customers could give away as stocking stuffers. That's a terrific way to get new traffic to your business!
If you're a brick and mortar store, maybe a small but thoughtful gesture of free gift wrapping is the way to go. Or, you can have a VIP party, where loyal customers can come and enjoy champagne and a free swag bag before the big sale.
Does one of your products come with a limited warranty? Think about offering a longer coverage period, like two years instead of one. There's plenty of ways to delight customers these shopping holidays beyond the cliche coupon.
5. Wait to Release a Special Item or Service till the Big Day
The dreaded wait! On your website and social, tease a new or limited product or service that's only going to be available on Black Friday or Cyber Monday.
The sense of exclusivity and urgency could be just the enticement you need to make the sale.
6. Team up with Other Businesses
Is there a way you can tag-team with another company to offer an irresistible deal? If there's another company which stands behind your mission or values, reach out and see what co-branding partnership you can whip together.
GoPro and Red Bull, for example, are both lifestyle brands that promote active, fearless adventures. They've worked together multiple times on events and projects to strengthen each others campaigns.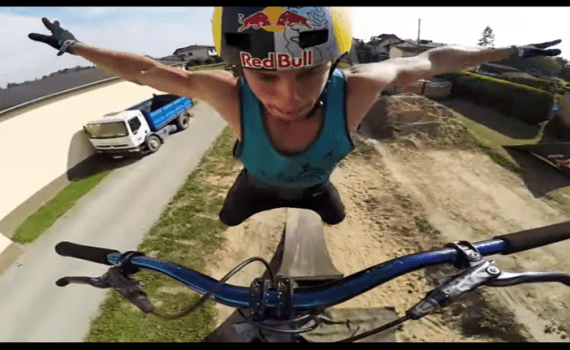 Think of a business that's not a direct competitor, but rather, has a product or service that could complement your own. If you sell craft supplies, see if you can partner with a local art studio and offer customers a free art class with every $75 purchase. You're essentially helping advertise for one another and boosting sales, jointly.
7. Reward your Best Customers like the Rockstars they Are
Every business has a set of evangelists who LOVE your brand. On these shopping holidays, give them a little extra sauce. These are the folks you can send a personalized message to, or heck— pick up the phone and call— to thank them with something special.
That add-on deal will really delight and encourage your biggest fans to rave about your greatest, even more, acting as the best kind of free promotion.
8. Give Back
Simply put, people don't care what you do, they care why you do it. In fact, a study by Cone Communications found that 89% of people in the U.S. are likely to support a brand associated with a positive cause if the quality and price are on-point.
Think about what charities would appreciate your help. Check out what CVS did with Vaseline and Direct Relief below for inspiration: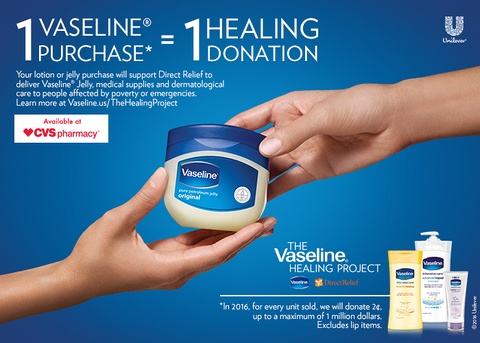 Offer a small incentive for your customers to take action. For example, if a customer brings in 10 cans of food to donate towards a local food bank, give them a free wash at your car washing business.
For ecommerce businesses, consider donating a certain portion of your online Black Friday or Cyber Monday earnings to a supportive cause— advertising what portion of each person's purchase is going towards the donation.
Launching a Remarkable Black Friday or Cyber Monday Campaign
These Black Friday and Cyber Monday marketing ideas are sure to help your small business stand out from the crowd and generate more sales.
Do you know what tools you need to make your next campaign remarkable, and to measure its success? We have a free toolkit, discussing which tools are crucial for your campaign planning, how to integrate them into your current strategy and more.
Download your guide to Launching & Measuring a Remarkable Campaign, today.