More traffic = more leads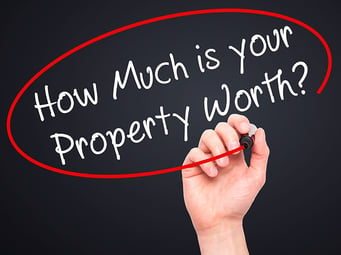 Ever wonder why a restaurant pays a premium for that address on Main Street? The address doesn't make the food taste any better, nor does it make the menu any more attractive. Restaurants pay a premium because with every time a car passes their sign, and every couple stopping to read the menu, the restaurant establishes its presences in the community and increases its chance of success.
On the virtual city of the internet, creating great content on your blogging platform is like buying that Main Street address. With a well-curated blog, you can increase web traffic, keep visitors on your site longer, and inevitably help your Google ranking (that's the pesky algorithm that determines where you stand on a Google search).
Creating and curating a blog is more than just generating increased traffic to your site. An effective blog should answer potential buyers' and sellers' questions. This people-centric focus will demonstrate your expertise, establish relationships with prospects, and build trust with new, current, and future leads.
How it works:
Answer real people's real questions
The inbound marketing process is established on a foundation of adding value throughout the buyer's journey. Although many real estate agents wonder what sort of questions they can answer, we recommend thinking about the questions every buyer undoubtedly asks; from the best local schools to newest community parks to the trendiest shopping centers. You know what they're going to ask before they walk through the door. Blogging gives realtors the unique opportunity to answer those questions online. Since, as we detailed in the last post , more people are finding new homes online, why not position yourself as a place to be found by those searchers.
Show your Real Estate expertise
With all its complexities, the real estate industry can be very confusing to first-time buyers and outsiders. Whether it's the mounds of paperwork, the mortgage approval process, or the ever-fluctuating market, these questions give agents the opportunity to demonstrate their expertise. If an agent can build an online presence that establishes them as an expert in the real estate process, we can almost guarantee they'll see more quality leads.
Build relationships
For years, the agents relied on cold-calling and billboard advertisements to find new leads. Thankfully, those days are long gone (if you're still cold-calling, I hope you're taking notes)! In a social media world, people don't want to engage with big companies (i.e. Zillow), they want to engage with individuals. Blogging allows agents to engage on this human level. Although we've mainly addressed serious blog topics, that doesn't mean a realtor blog needs to be all about business. A blog is a place where agents can explain why they got started in the real estate business, give examples of exceeding a client's expectations, or even document a weekend fishing trip... anything that will present a human face and open the possibility for relationships with new leads.
What are you waiting for?
We can overestimate the value of a real estate blog. This free method is the easiest way to increase web traffic while also nurturing leads throughout the buyer's journey. If you're ready for your leads to start calling you, we have 9 blogging ideas to get your creative juices flowing. If you're ready to take the full inbound leap, our new ebook, the Beginner's Guide to Inbound Marketing for Real Estate Agents, is fresh off the virtual press! Download it today!