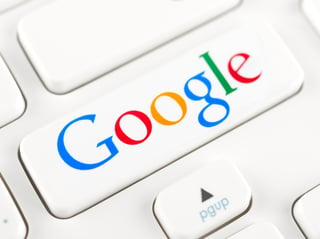 When Google makes a change, it's important to understand all aspects of it and how it affects your business. Google announced that they have started replacing the URL snippet in search results with the site name and associated breadcrumb path. Let's discuss the details of this change and how to make sure your business is prepared for it.
The Google Search Update
Google announced that beginning on April 16th, they would start updating the way search results are displayed. The change is only affecting the URL that is displayed under the large blue title of the individual search result. Instead of displaying the URL they are going to begin showing the site name and breadcrumbs to that individual page. Google said that this change will better serve the needs of searchers by using the real-world name of the site instead of the domain name and URL structure. The search giant has been testing this change for a couple years and now has begun to roll it out. It's important to note that this change only impacts mobile search results currently, but may be expanded to search platforms.
Here is a before and after look at how the mobile search results changed. Image courtesy of SearchEngineLand.com.
These changes will be rolling out gradually. The site name change is showing only for US search results while the breadcrumbs are rolling out worldwide.
What this Means for Your Business Website
This change gives site owners, webmasters, and SEO specialists a better way to communicate what their site is all about. This will make your website title and site-map structure even more significant. Google is giving webmasters a better way to apply the site name and breadcrumb date by utilizing a structured data schema. This schema markup says where the specific site name and associated breadcrumbs can be found. This might be a little on the technical side so be sure to ask your webmaster about the best practices.
If you website runs off on the Wordpress framework, then you'll need to update or make sure the proper information is placed into your settings or SEO plugin. While this is one way to do it, it's not always the best way. Letting Google read third-party applications and deciding the course of action by itself isn't always the best idea. Using the data schema markup will be the best way to go still.
Spend some time thinking about what you would like to be displayed in this new spot. It is prominently placed appearing just under the main search result title, so it's pretty important real estate. Make sure your company name is accurately represented. The SEO benefits of using keywords in the new company name area are still unknown. This does open the door to spamming, and trying to spoof people into click onto something that might not be entirely accurate. Google has undoubtedly planned for this and might penalize people for trying to spam the results with inaccurate data.
Tell us what you think about the new Google search changes and how they might affect search engine optimization and marketing.