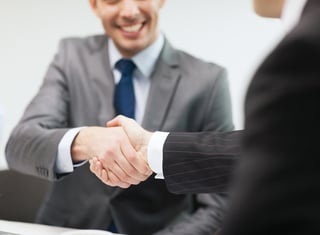 Today's consumers don't want to make big purchases by being pushed around by salesmen, they want a pleasant experience with someone they can trust. That's where Social Selling comes into play. By definition, Social Selling is the process of developing relationships as part of the sales process. Building relationships with potential customers and Leads is a pivotal part of conversions. Today's Social Selling this often takes place on social media networks such as LinkedIn, Twitter, Facebook, and Pinterest.
Are you doing this? Thanks to LinkedIn, you don't have to guess. Your Social Selling Index (SSI) measures how effective you are at establishing your professional brand, finding the right people, engaging with insights, and building relationships. It is even updated daily! Go to this link and LinkedIn will actually tell you whether you're Social Selling enough or not:
https://www.linkedin.com/sales/ssi
How did you do? I scored a 47, but the average person scores a 25. Whether you scored a 99 or a 10, it's still in your best interest to work on boosting that number. Let's break down what goes into your SSI and what you can to raise it:
Establish
It's important to establish your professional brand, which can easily be done by completing your LinkedIn and Twitter profiles. Keep in mind that your profile is so that you are found by the right people. Being clever may be funny, but it may also mean you aren't showing up in the right search results. You can also become a thought-leader in your industry by publishing helpful and meaningful posts. if you're a small business owner, this is especially relevant to you.
Find
Find the right people on your social networks, don't just guess and start spamming. Instead, identify better prospects in less time using efficient search and research tools. If you have already implemented a Smarketing Team, this step is where it will be especially helpful. Establish Buyer Personas and decide ahead of time who you are looking for and what qualifies someone as your ideal customer, then go from there.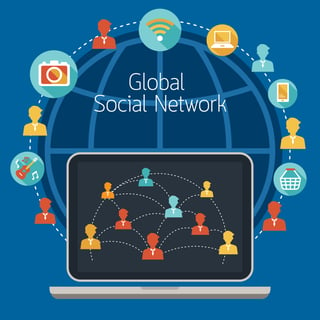 Engage
Don't forget that social media is about sharing, and then engaging with people afterwards! To best do this create, discover and share conversation-worthy updates. When people begin to read and comment back, create and grow relationships. This will not only boost your relationships with potential customers, but gain you more attention as well.
Build
You're never really done with social media. Keep building! Strengthen your social network by connecting with new people regularly and establishing trust throughout your industry. As you bring in new clients, meet new people at networking events, hire new employees, and monitor your industry, be sure to add these people along the way. Most people who keep up with their social media presence are able to reap the professional benefits of getting a referral from someone they may have lost contact with otherwise.
Your sales efforts can be helped or hurt by your social media presence (or lack thereof). Only a combination of online and real-world engagements will deliver the results you seek- conversions from strangers to customers. If this all seems a little complicated, it's understandable. Sales has changed in the past decade to include a necessary digital component that some find confusing. But that doesn't mean you have to let valuable potential customers slip away. Download our free eBook Mastering Social Media for Business and you'll be well on your way to maximizing your own personal brand. Start social selling now!