It's been almost a year since Instagram rolled out Instagram Stories. And now to take it a step further, IG is introducing LIVE with a friend. Why? The team at IG says they want the "shy 'grammers" to be a little less intimidated by the camera, and the best way to do that is share it with a friend!
We're Going Live
So how does one go LIVE with a friend? Simple. You'll start a solo live-stream and then click the new icon on the bottom right that says "Add" to invite anyone who's currently watching. Once your friend has accepted, the screen will split into two and you're guest will be shown at the bottom of the screen.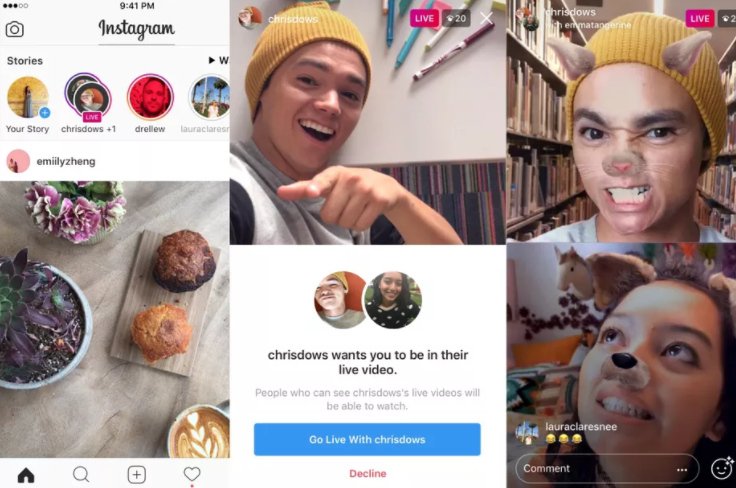 According to Instagram, you're able to remove your guest and add someone else at any time during the broadcast. Your guest also has the option to exit the stream, share the live video to stories, or discard it all together.
Oh and if you're wondering, YES, you can still play with Instagram's face filters when live streaming with your friend.

Wondering how your followers will know when you're going LIVE with a friend? Easy. They'll see two circles stacked together in the their stories bar.
The Instagram story feature had already passed Snapchat in the number of daily active users. With millions of live-streams, and the new ability to go live with a friend, this social channel will likely only increase.
The update is available now for both iOS and Android versions of the app. Full details of the update were announced by an official blog post which you can read all about here.