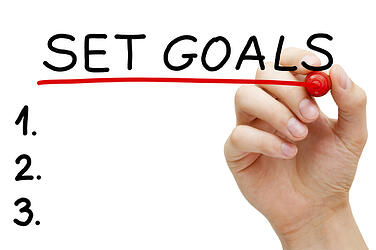 With 2013 about to be a distant memory, it's time to think about what's in store for 2014. Companies need to appreciate the changes in consumer behavior over the last year and adjust their online marketing campaigns to ensure their continued success. There are a few objectives that should be on your New Year's Resolution or Goals list for businesses, no matter what your industry may be.
1. Improve Your Social Media
It's not enough to create a profile on Facebook or Twitter, and then get your friends and family to like your page or follow your tweets. These aren't the people who most affect your bottom line; potential customers and leads should be your target. You need to grab the attention of social media users with engaging posts that are interesting to them or their livelihood. Use your profile as a showcase to post news articles in your field, invitations to upcoming events, and press releases on topics of interest. These entries will establish your company as an expert in the industry and create trust, which are key components in turning a lead into a customer.
2. Make Inbound Marketing a Primary Focus
For years, companies purchased ads on TV, radio and newspapers as a way to inform consumers about their products or services. This type of outbound marketing essentially "buys" the interest of potential customers, as opposed to earning their attention via inbound marketing. Today, businesses should be concentrating on creating content that is entertaining or educational to the reader in order to compel that lead to visit their website. Basically, companies need to provide upfront value to the consumer even before the purchase is made.
3. Perk Up Your Content
All New Year's Resolution lists for businesses should include focusing on content, but they should also expand upon the type they provide. Successful business owners know that text is absolutely critical, and now they need to rise to the top of the search results list by increasing their variety. Examples include webinars, e-newsletters, product demonstrations, pod casts and mobile apps, just to name a few. Plus, images and infographics are easy to insert into blog and social media posts, as well as webpages.
4. Use More Video
There can be no doubt that video is the future of content marketing, and its advantages are clearly apparent. In January 2013, over 180 million Internet users viewed over 36 billion videos online. In addition to watching this type of programming, these viewers were also clicking on over 9.1 million ads. That's a gargantuan number of advertising opportunities that business owners need to capitalize upon.
Any New Year's Resolution list for businesses needs to address a marketing strategy in order to establish resources and budgeting for the next 12 months. However, you must identify your advertising objectives and create a manageable path to achieve them. At the same time, your success depends upon your ability to be flexible and respond to consumer behavior in order to convert sales.