Be the first to get awesome articles like this
without clogging up your inbox.
#1. It doesn't work on mobile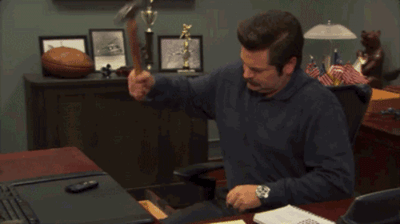 The importance of having a responsive website design cannot be overstated. Is your website accessible on a mobile device? Your answers should have been yes way back in 2011 when Apple was already on it's fourth iPhone. Five years is an eternity in tech to still be thinking about making a decision.

According to some estimates, 80% of internet users own a smart phone and close to 50% own a tablet.
It's safe to say we're well beyond the phase of early adoption Geoffrey Moore identified in his 1993 book Crossing the Chasm. With mobile devices practically everywhere, long gone are the days of thinking about your users' mobile experience as a novelty. I know 70 year old boat captains who admit to conducting all their business via their smart phone.
If your website isn't mobile friendly, you can probably forget even discussing conversion metrics. By 2017, the mobile share of e-commerce transactions is predicted to move past 70%. For those users who aren't completing transactions on their mobile device, they are more than likely doing a lot of pre-purchase research with it. According to a 2012 study [PDF] from search giant Google, 65% of users started an activity on a smart phone before moving to a desktop computer.

I could keep hitting you with overwhelming statistics, but the question remains: Is your website ready? You may already be behind your competition if you're still reading this section.
#2. It reads like a Wikipedia article
In the early days of internet marketing, website design firms offered search engine optimization and SEO firms offered website design. Everybody was cramming keywords - long and short - into meta descriptions, about pages, and alt tags. This produced a lot of websites that generated quite a bit of organic traffic, but generally were uninviting walls of text.

Today a large majority of SEO is actually happening off your website via social media, blogging, and link building. In 2017, you'll still want to have your web content optimized for search, but search engines will increasingly look to deliver results to their users based on relevance. This is where a good off-page SEO strategy can help alleviate infoglut of your existing website.
A good

off-page SEO

strategy can help alleviate the

infoglut


of your existing website

.
By leaning on better off-page SEO, you'll discover opportunities to tear down the walls of text you've been hiding your real content behind. It's also been said that users don't read on the web, so don't make them. A wall of text is unattractive, makes users think longer than they have time to, and presents a usability challenge. Break things up with full width photos, illustrations or videos. But whatever you do, make sure the most pertinent content is front and center. Leads are coming to you for an answer, and if they find it fast, they may just become a customer.

The new year is a great time to begin trimming weight. Start with your web content. Getting serious about content strategy and rethinking the way your users interact with your website will be a resolution worth keeping.
#3. It's just plain ugly
Remember when your website was new and the feeling of pride you had from showing it off to friends and others in the business community? Well, facades fade fast.
A refresh to the look and feel of your website may just be what you need to keep customers engaged and returning for more well into 2017. Especially if your website doesn't match the rest of your branding efforts. Design is completely objective however and what may garner a "looks great!" from one viewer, can have a totally adverse reaction from another.
Knowing where and how to display content or when to use video versus photography shouldn't be left to chance. Each design decision should be backed by experience. Trust your web redesign to a team of experts.
#4. It's frustrating your users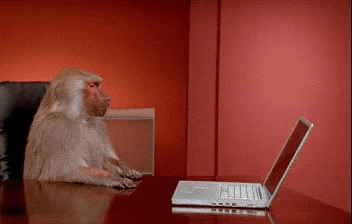 Before designing for aesthetics, your website needs to be designed for usability.
VitaminT found that nearly 70% of users fail to convert when they felt a website didn't care about their experience. Usability improvements are perhaps the most beneficial thing you can do for your website. As I mentioned above, users don't want to think when they arrive at your website, and a lot of that hesitation comes from things that have nothing to do with color or image choice.
Some things to think about when redesigning your website for a better user experience include:
Navigation: Make this easy to use by avoiding cute euphemisms for About Us or Services. Oh, and skip the Home link. That's what you're logo is for.
Fonts: Steer clear of decorative type choices. They're hard to read and often off-brand. Unless you're doing a themed landing page!
Images: Use them to direct the user toward a lead form or product. Gone are the days of photos as decorative elements. Everything you display on your website should be placed with an intent to convert.
Content: See previous section. In short, use lists and break up your paragraphs. And generally speaking, less is more.
This is just the tip of the usability iceberg however. For more on this subject, read UsabilityGeek's list of common web design mistakes business make that degrade usability and ultimately impact conversion rates.
As you look ahead to 2017, we suggest you start thinking about how your website can be central to your digital marketing strategy. It should be built and designed to increase leads and do so in an appealing and accessible way.