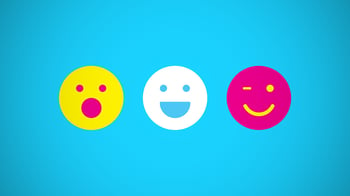 When Facebook said videos were going to be an essential element in the future they weren't kidding. The world's largest social network just released its new video collaboration app called Riff.
Snapchat has Our Stories, Twitter has Periscope and Vine and now Facebook has Riff. In a push to make videos more viral and more connected, Riff is designed to let users make videos with their friends no matter where they're at in the world. Facebook is in the connections business, and Riff is the latest example of that vision.
The new video collaboration tool is the latest addition to the social network's growing family of apps, which includes Instagram, WhatsApp, Slingshot, and Messenger.
How Riff Works
Start by recording a short video clip and giving it a topic. After that, your friends can add on their own video clip based on the topic the creator gave it. For example, you could start a video about "I'm currently eating..." to find out what all your friends are eating at that time. Of course, there's the possibility for this to go crazy with prankster friends, but isn't that half the fun? Facebook does let you either delete individual clips or report the video if it has fallen off a cliff of nonsense.
Here's what Facebook had to say about the new Riff app.
"Having fun with friends is at the heart of the Facebook experience. Recently, a few Facebook employees stayed after-hours to work on a side project. Our hunch was that if you could make videos collaboratively, the creative process would be more fun, and the final product would be cooler. Today, we are introducing Riff, a creative tool to make videos with friends."
Use for Business?
Riff is just a couple days old, the functional and creative use of the app is still being figured out by marketers and the tech-savvy early adopters. Personally I can see Riff being a unique way to show off your company culture by allowing multiple employees to add short video clips. Small things like this give your company a friendly and personable feeling, one that customers can relate to. Another business use could be to highlight products in multiple locations in a unique way. Let's say have five car dealerships spread throughout Florida. Use Riff to do short video clips about featured cars at different dealerships. Creativity is the only requirement here.
Facebook is always experimenting and testing new things. Will Riff succeed or will it go the way of the Poke? The public hasn't really adopted these kinds of shared video experiences in the past, but with Facebook's huge user base, it might be able to the collaborative video ball rolling.
Let us know what you think of Riff and if you've tested it out. We are eager to know what you think! You can find Riff in the Apple App Store and the Google Play Store.