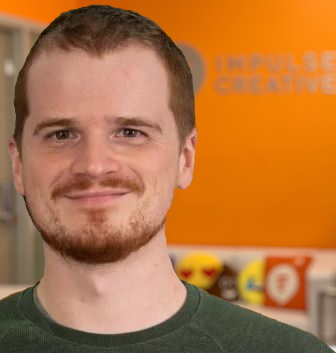 Meet Chris Zook
Inbound Marketer
Chris Zook is an inbound marketer with about a decade of experience in the digital marketing universe. Over his career, he's written more than 120,000 ecommerce descriptions, 1,000 webpages (including blogs), and dozens of downloadable offers to help companies thrive. He's used inbound methodology to help companies in the B2B, B2C, and B2G sectors, proving that there's no sales process so complex that inbound marketing can't help it.

Chris segues that experience with the needs of Impulse's clients to advise on strategies, lead on tactics, and deliver top-notch results that drive client growth.

Outside of Impulse, Chris spends his time with his wife and son. He's also a published author, beginner landlord, amateur electrician, avid reader, and local enthusiast for his Pennsylvania hometown.