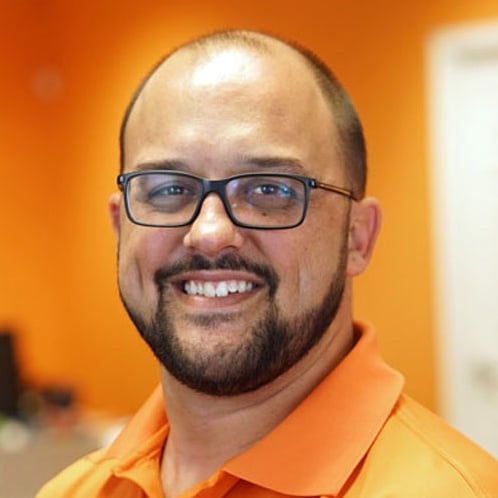 Meet Remington Begg
Chief Remarkable Officer
Oh Captain, our captain.
While Rachel runs our behind-the-scenes business, Remington is at helm of our ship, keeping the whole crew on course. He's proud to have hand-picked every member of our team, and stockpiling as much industry talent as we can squeeze onboard. Always a big of a showman, our fearless leader lives for that "lightbulb moment" when clients suddenly see the big picture of a complete marketing strategy.
Even before Impulse Creative was a Wayfinding Agency, Remington had strong ties to the ocean, grew up on the island of Bermuda and spent 7 years of his childhood living on a sailboat in the Caribbean. In fact, he visited more than 25 different islands before settling in Florida and attending Flagler College for Graphic Design & Advertising.
Community Involvement:
2008-2016 - Donated Website / Graphic Design work and a board member for the March of Dimes Signature Chef's Auction event
2008-2014 - Donated Website / Graphic Design work for the March of Dimes Biker's for Babies event 2015 - Co-Chair for March of Dimes Signature Chef's Auction
2016-2017 - Board member for Muscular Dystrophy Association event MDA Toast to Summercamp Gala
2016-Present - Board member for The News-Press Young Professional Advisory Board
Various Speaking events:
INBOUND 2019
HubSpot Partner Day 2015, 2016, 2018, 2019
Above Board Chamber panel discussions
Fort Myers Chamber of Commerce panel discussions and presentations
FGCU Public Relations discussions and presentations
Memberships/Boards:
Digital Masterminds
The News-Press Young Professional Advisory Board
Muscular Dystrophy Association event MDA Toast to Summercamp Gala