Jeff Sieh Recap Episode on Visual Marketing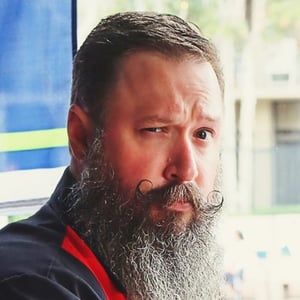 Remington and I start with our general thoughts on the amazing guest that is and was Jeff Sieh.
Jeff is a funny guy and knows a ton about visual marketing when it comes to social media marketing and business growth.
We loved that Jeff talked about visual marketing being about storytelling.
We asked you, the community, what story are you telling your potential customers?
Remington and I also love that Jeff is self-taught, it really shows what passion can have as an effect on your personal and professional life.
Not to discredit anything regarding traditional schooling (heck, Remington went to school for graphic design and advertising) but Jeff's passion was pretty apparent.
Navigational Tools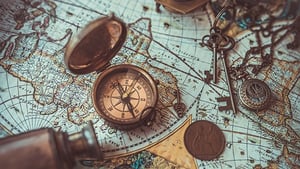 In this section, we talk about the tools that Jeff mentioned last week, as well as some of our own thoughts.
One thing that stood out was scheduling social/your visual marketing so you don't lose your mind.
George of course waxed poetic on the HubSpot Social Media Tool.
He talked about the big four: Facebook, LinkedIn, Twitter, Instagram and how to manage them in HubSpot.
He also covered items like:
New drag and drop calendar tool

Social monitoring

Social analytics
We love that Jeff mentioned Pinterest! So many companies don't test some of these side social platforms. As our buddy Dan Moyle said in episode six, we should always be testing, always be proving.
Jeff also mentioned IG TV. What platforms are you testing?
Remington nerded out on the Pinterest Tool Called Tailwind and "smart looping".
His exact words were, "OMG! So valuable."
Our marketing team at Impulse Creative is totally going to look further into this.
As a company, we're already on Pinterest, but automating that would be awesome.
What tools do you the WG community use?
Charting the Course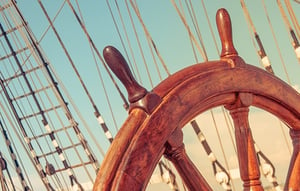 This is where we talked about the journey for companies around the topic of visual marketing.
Some items that stood out to us and that we broke down even further were...
Brand Guides: We got this awesome ebook for it. "The Brand Plan". It's much more than just visual, the editorial side and the cultural side of brand are a huge part of it all.
Focus on brand consistency. That means timeliness, visual consistency and speaking the same language all the time.
A great brand guide is super important.
We also talked about and agreed with Jeff that, Canva is great. Let a designer setup your templates, go forth and conquer the visual world.
George also told us a story about how when he first started out, he was tasked with looking at award winning visuals by his mentor and friend Eric Jacobs. He explained what that did to his eye for design and understanding of what looks good and what looks great.
Last but not least, we drop a knowledge bomb on ideas vs DONE!!
How to Hack the Bermuda Triangle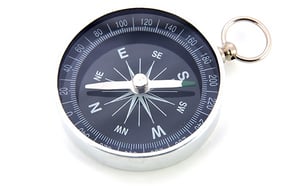 For the first episode in the history of this show, the pirate was not really a person!
Look at everything through your phone.
Look at brand as an investment, it's going to have some silent ROI– but branding is a long game.
Consistency matters.
It's more than just a logo. Your hair, it's part of your brand.
What gets measured gets improved.
George kept is sweet and simple this week.
Get ready to spend some money.

Invest in yourself and your company!

Fail forward in all you do!
Captain Killing it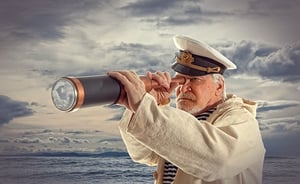 In Jeff Sieh fashion, George was think of visual, he was thinking marketing, he was thinking Pinterest...
So, this weeks Captain Killing It is the Sharpie brand on Pinterest.
You can check out their Sharpie Pinterest account to see how it's done.
Close
What were our final thoughts?
The power of collaboration, super important
What were your major takeaways? Let us know at impulsecreative.com.
Let's Set Sail
Thank you community for your engagement and listenership. If you have questions or topics you would like us to cover, let us know in the form below.
If you're listening to the show: Leave us a rating and review on iTunes. Maybe a couple nice words as well.
If you're watching the show:
Make sure

you subscribe

.

Hit that bell for instant notifications.

Give us your thoughts in the comments.

Share with your fellow wayfinders.
Until next time, make sure you are doing all you can do to leave the dock of mediocrity and set sail for success.