Let's Get Going!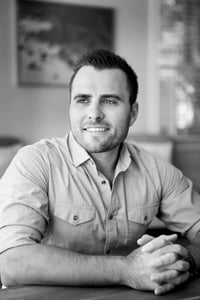 Last week, we talked about knowing your numbers, AKA accounting, with Brad Ebenhoeh from Accountfully.

We really had fun talking about accounting and numbers with Brad and we love the guys over at Accountfully.

There was one phrase in particular that Brad used quite a bit throughout the podcast and it took us a while into owning a business to really understand what it was: Opportunity Cost!

When you start out you don't think about it because you're not busy, but you must ask yourself "what is the opportunity cost (or the cost of focusing somewhere "revenue generating") for?"
Navigational Tools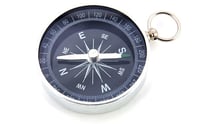 Are you looking for some other accounting software?
Here is a list and and article you can check out.
The 12 Best Accounting Tools for Small Business
Sage 300 Online
Sighted
WagePoint
Gusto
SurePayroll
TSheets
Expensify
Neat
Rather than focusing too much on the tech, drill down and understand what you sell and how much it actually costs!
Get your weekly show notes & monthly deep dive newsletter!
Every week we will send you all the links to the tools, free downloads and resources we discuss here to help you crush your company's success. Then, once a month, we will send you special deep dive content from the desks of Remington and George B. Thomas. Head over to the Wayfinding Growth page and sign up today.
Charting the Course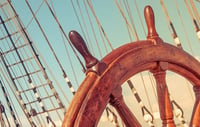 A couple things that spoke to us during Brad's interview were:
Automate your process!
Schedule everything!
Use a project management tool.
Don't be afraid to invoice. So funny.
But not really funny.
We also cover items like:
In the past, we've been guilty of not being afraid of invoicing— but instead, being nice.
Know how much it costs to do business, and know your numbers in any way
Actually look at your numbers. Everyone knows we nerd out over data. We have Klipfolio and Databox dashboards showing all sorts of metrics that matter.
This week is sponsored by our HubSpot Launchpad Workshops at Impulse Creative.
Captain Killing it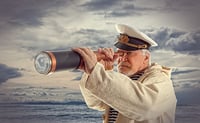 Chipotle free guacamole promotion has made a lot of people pretty angry!
Chipotle has had a rough go for the last few years, from serious food safety concerns to a less-than-stellar reception of its first queso recipe.
The Mexican grill chain has been trying to win back customers with various promotions. Thus, free guacamole for all (kind of) on National Avocado Day was born! What could possibly ...
How to Hack the Bermuda Triangle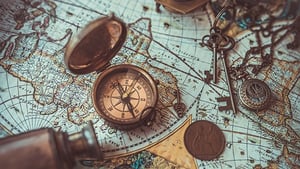 Our thoughts on the pirate!
Review, Review, Review.
Schedule, Schedule, Schedule.
Learn, Learn, Learn.
Close
What were our final thoughts?
The power of collaboration, super important
What were your major takeaways? Let us know at impulsecreative.com.
Let's Set Sail
Thank you community for your engagement and listenership. If you have questions or topics you would like us to cover, let us know in the form below.
If you're listening to the show: Leave us a rating and review on iTunes. Maybe a couple nice words as well.
If you're watching the show:
Make sure

you subscribe

.

Hit that bell for instant notifications.

Give us your thoughts in the comments.

Share with your fellow wayfinders.
Until next time, make sure you are doing all you can do to leave the dock of mediocrity and set sail for success.