In this week's Wayfinding Growth podcast, we interview Jeremy Vest from vidIQ. Our topic is measuring your video marketing success and understanding your YouTube numbers and strategy.
Jeremy Vest dives right in and starts to talk about the abundant amount of clients he has helped over the years when it comes to video. You immediately can tell that he is passionate about the topic and really knows his stuff.
We start out by defining the problem and that is: Most companies are not measuring or understanding how to measure their video success.
Heck, some companies have not even bought into a culture of video yet.
The solution to the problem is educating yourself on the native platform and tools you can use to measure the success or failure of a video marketing strategy.
We step back and start the interview by asking Jeremy Vest, "Why the heck video? Why YouTube? Why now?"
Navigational Instruments ~ Today's Tool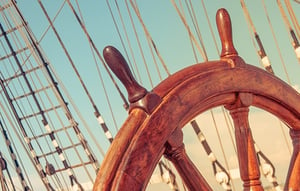 Just like wayfinders have charts, compasses, and chronometers, we want you to have the right tools to navigate yourself and your team to success.
Jeremy drops some great info on us in this section of the podcast.
Things like:
Answer questions people are asking.
Be useful/Create useful.
Understand the intent of the searcher.
Make sure you have a face to your video.
Make it because you want to, not because you have to.
We were blown away that Jeremy stayed away from the "stat" and normal go-to info given by most video experts. We could see that Jeremy was totally tied into the human side of using video as a communication tool.
Pro Tip: If you want to measure it right, you have to look at historical data or the path that people started and ended to become a customer.
Jeremy also drops some tools that you have to hear about in the ending of the navigational tool section.
This weeks episode brought to you by: The Impulse Creative Website or Marketing Audits!
So often people look for a shiny new website or sign up for marketing retainers with agencies without understanding what the strategy and changes should be. Our audits demystify that process and set everyone up for success.
Charting Your Course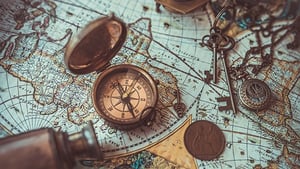 In this section, we dive a little deeper and try to diagnose the leader, the journey, and how to get to the shores of success.
We start out by asking who needs to be the captain of this ship?
It can be a marketer or head of social media or even a videographer. However, Jeremy talks about three things that person needs to know, as well as several things you should and should not do with and in your videos.
He also shares how creating video quickly is vitally important in today's video landscape.
We then ask, "Where have most companies journeyed?"
Jeremy talks about how nonverbal is more important than verbal in the videos you create. Again, tying back to human communication vs a marketing tactic.
Jeremy shares the importance of good lighting, good audio, and how they are an absolute must if you want your videos to be watched.
We close this section with the question, "Where are most companies now?"
Jeremy talks about where small, medium, and large businesses are now and where they need to get to. The way he explains it is amazing and it made my mind think about it in the way of a wayfinder.
This is what I heard Jeremy say as he answered the question:
Find your island.
See who is already on the island.
What are they doing on the island?
How can you be you on the island?
Get your weekly show notes & monthly deep dive newsletter!
Every week, we will send you all the links to the tools, free downloads and resources we discuss here, to help you crush your company's success. Then, once a month, we will send you special deep dive content from the desks of Remington and George B. Thomas. Head over to the Wayfinding Growth page and sign up today.
This Week's Captain Killing It! Or (Killing Me #FAIL)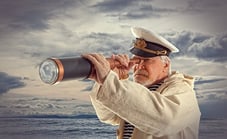 The one person navigating this week's dangerous seas of social media for their business and killing it at an admiral or a bosun's mate level.
This week Remington talks about:
Jennifer Denney from Elevated Marketing Solutions.
He talks about how she is an absolute PPC ninja!
Make sure you check her out!
The Bermuda Triangle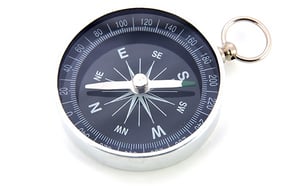 In this section of the podcast we talk about the things that make video marketing and measuring video hard and almost impossible for some companies.
We ask questions like:
What makes this impossible for companies?
Who is the pirate to watch out for?
Make sure you take a listen to what Jeremy had to say.
Let's Set Sail
Thank you community, for your engagement and listener-ship.
If you have questions or topics you would like us to cover, let us know in the form below.
If you're listening to the show: Leave us a rating and review on iTunes. Maybe a couple of nice words as well.
If you're watching the show:
Make sure you subscribe.
Hit that bell for instant notifications.
Give us your thoughts in the comments.
Share with your fellow Wayfinders.
Until next time, make sure you are doing all you can do to leave the dock of mediocrity and set sail for success.