Let's Set Sail
This week's episode is all about the why, how, who of Predictable Performance Improvement.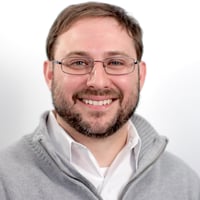 Our special guest for this week's journey is none other than Pete Caputa
from DataBox.
For the first part of this show, we dig into the history of Pete Caputa and his growth path professionally. Pete talks about his life in a marketing agency, life at HubSpot for 9 years and now, life as the CEO of Databox.
Without further adieu …
All hands on deck, let's hoist those sails and set a course for your company's growth voyage.
Navigational Instruments ~ Today's Tool
Just like wayfinders have charts, compasses, and chronometers, we want you to have the right tools to navigate yourself and your team to success.
Tools of the week for Predictable Performance Improvement.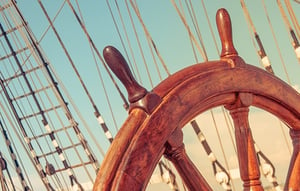 In this section, Pete talks about the necessary tools depending on what you are trying to do. He riffs on social, websites, marketing as well as sales tools.
He then digs down further into the concept of Predictable Performance Improvement.
He talks about how Databox pulls all of those areas into one or several easy to understand visual dashboards.
Pete even talks about a couple of new tools that are going to be integrated with Databox in the near future. Pete also shares how you can easily create dashboards with a simple drag and drop editor.
This weeks episode brought to you by: The Impulse Creative Website or Marketing Audits!
So often people look for a shiny new website or sign up for marketing retainers with agencies without understanding what the strategy and changes should be. Our audits demystify that process and set everyone up for success.
Charting Your Course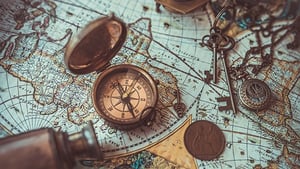 Who needs to be the captain of this Predictable Performance Improvement ship?
Pete shares that the captain of the ship needs to be the leadership team that coordinates and drives your predictable performance.
He even shares the five steps one should use.
Select key initiatives for the quarter.
Set your monthly goals around your initiatives.
Adapt your plans to those goals, weekly.
Constantly monitor your progress.
Share results in real time.
Where have most companies journeyed?
Pete talks about being focused on small businesses and where they are. Pete also shares his thoughts on how most companies are only changing once a year, are not agile and are not adapting to the data.
He shares how companies need to focus on what worked well in the last 30-days, 60-days, 6 months and so on.
Where are most companies now with Predictable Performance Improvement?
Pete then shares how to get to where companies need to get by leveraging their calendar and blocking out time to do several things.
Companies need to focus on making strategic moves more often. The tone of being proactive versus retroactive ran though the conversation. Remington bounced into the conversation praising Databox on giving companies more clarity!
Get your weekly show notes & monthly deep dive newsletter!
Every week, we'll send you all the links to the tools, free downloads and resources we discuss here, to help you crush your company's success. Then, once a month, we will send you special deep dive content from the desks of Remington and George B. Thomas. Head over to the Wayfinding Growth page and sign up today.
This Week's Captain Killing It! Or (Killing Me #FAIL)
The one person navigating this week's dangerous seas of social media for their business and killing it at an admiral or a bosun's mate level.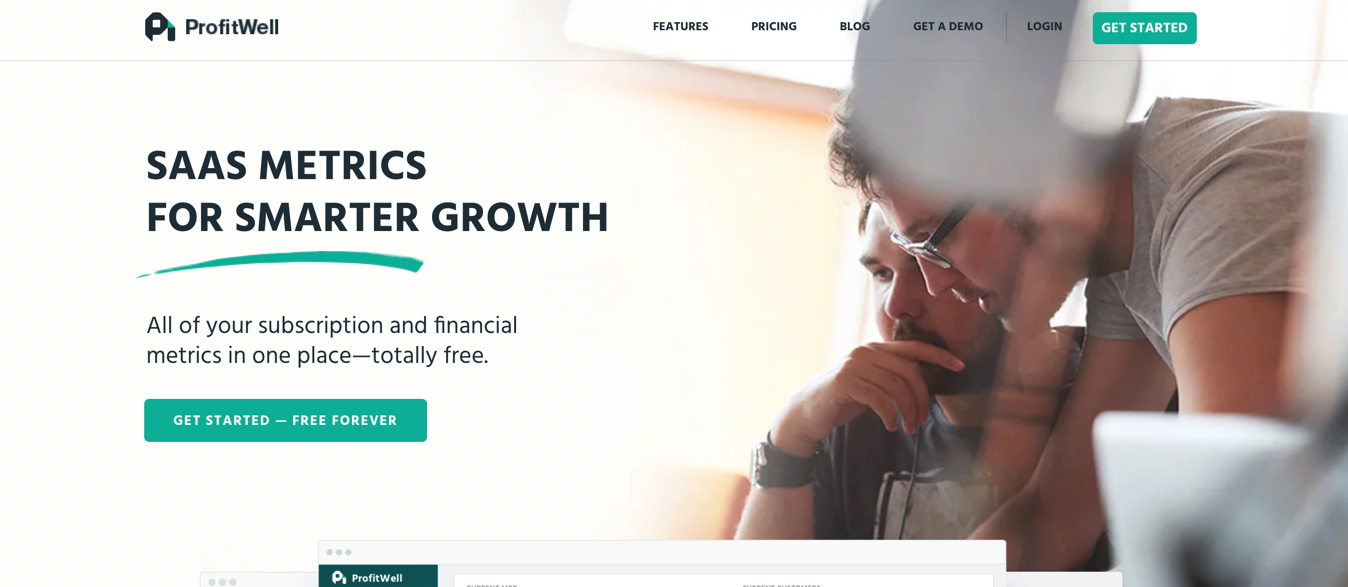 Pete brings up ProfitWell for this week's Captain Killing it company.
He love the consistency and the focus of the content they are creating.
Make sure you check out ProfitWell today.
The Bermuda Triangle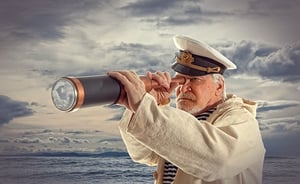 What makes this Predictable Performance Improvement seem impossible for companies?
Pete waxes poetic on the lack of understanding on the power of the data amongst most people running businesses. He then dives into the deep end on goals and trending to hit those goals.
He even talks about how most companies are so afraid of not being able to hit the goal that they won't even ask what the goal should be.
Who is the pirate to watch out for?
All I can say on this one is you need to listen because who you think the pirate is this week just might not be true.
Let's Set Sail
Thank you community, for your engagement and listener-ship.
If you have questions or topics you would like us to cover, let us know in the form below.
If you're listening to the show: leave us a rating and review on iTunes. Maybe a couple nice words as well.
If you're watching the show:
Make sure you subscribe.
Hit that bell for instant notifications.
Give us your thoughts in the comments.
Share with your fellow Wayfinders.
Until next time, make sure you are doing all you can do to leave the dock of mediocrity and set sail for success.