Getting Started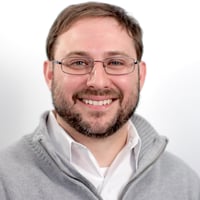 As we start the Wayfinding Growth show, Remington and I chat about how it was interesting to get a light into Pete's thoughts around Impulse Creative as well as the two of us joining forces.
We chat about being aware yourself and your space for a couple of minutes.
We then chat about Pete Caputa's long history of marketing and measuring success through agency life, first at HubSpot and now Databox. We also dove back into the story of folks growing out of HubSpot.
Charting The Course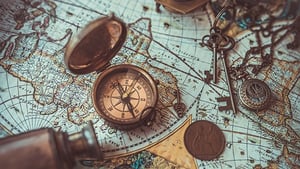 In the Charting the Course section, we dig in deep this week. We start off by chatting about leadership needing to grab hold of predictable performance and run with it in order for it trickle down through the company and culture.
We then talk about the methodology that Pete mentioned in last week's episode. Remington give us his thoughts around the five points, which are:
Select key initiatives for the quarter.

Set your monthly goals around your initiatives.

Adapt your plans to those goals, weekly.

Constantly monitor your progress.

Share results in real time.
We even brought up Marisa Smith and EOS and how Pete mentioned that as he talked about the methodology.
You can listen to the original Marisa Smith interview here:
Or, tune into episode five the recap edition.
One thing Remington and I kept coming back to again and again was REAL TIME reporting, as well as how, what and why it is so important for your company and its growth.
Pro Tip from Pete: Reporting is not an activity that you just do at the end of the month to check a box.
As we closed this section out, Remington dove into the world of math and goals versus OKRs.
Bermuda Triangle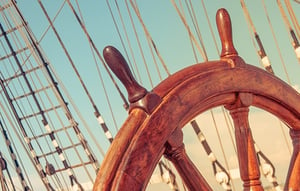 As we journeyed into the triangle we conversed on the killer that is "mindset of understanding". We talked about the importance of education, realtime reporting and how the Databox blog, and Datasnacks, can help you get the education and understanding needed to move forward.
We hit on how Pete mentioned that many people are afraid of goals and therefore, don't set them! I sternly mentioned how that is about the most terrible idea I have ever heard of.
Pro Tip: What gets measured gets improved!
Remington also talked about choosing and reporting on your own metrics and not on others.
Setting Sail/Close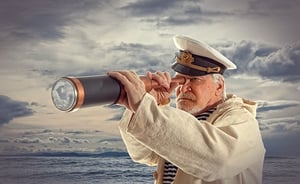 Thank you community, for your engagement and listener-ship.
If you have questions or topics you would like us to cover, let us know in the form below.
If you're listening to the show: leave us a rating and review on iTunes. Maybe a couple nice words as well.
If you're watching the show:
Make sure

you subscribe

.

Hit that bell for instant notifications.

Give us your thoughts in the comments.

Share with your fellow Wayfinders.
UNTIL NEXT TIME, MAKE SURE YOU ARE DOING ALL YOU CAN DO TO LEAVE THE DOCK OF MEDIOCRITY AND SET SAIL FOR SUCCESS.