Let's Set Sail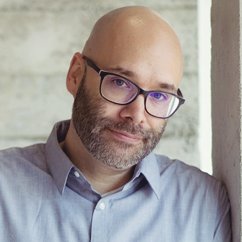 This week's episode is all about the why, how and who of committing to your strategy.
Our special guest for this week's journey is none other than Nick Nimmin
from NickNimmin.com or TuberTools.com.
All hands on deck, let's hoist those sails and set a course for your company's growth voyage.
We quickly dive into the struggle that Nick has gone through to become who he is today.
We then move into how Nick helps people grow their companies by committing to a strategy and sticking with it.
Nick and Remington wax poetic on the truth that nothing happens overnight.
Nick even drops the bomb that keeping consistent with your content creation trumps the latest episode of Game of Thrones.
Navigational Instruments ~ Today's Tool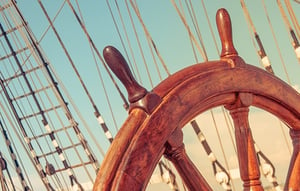 Just like wayfinders have charts, compasses, and chronometers, we want you to have the right tools to navigate yourself and your team to success.
Tools of the Week:
Nick starts off by explaining that your frame of mind is the most important tool you have. You are the one making the call, the sacrifice and the extra work to stand out.
Lucking out never works.
Nick dives into the need to have a focused content direction.
We then talk about how to organize your ideas and process to help you be more focused.
Nick mentions how a break in some cases is the right decision but other times, it is not. Ask yourself, "How will the tiny action that I am about to take impact me in the future?"
By the way, we did talk about VidIQ and TubeBuddy as well.
This week's episode brought to you by: The Impulse Creative Website or Marketing Audits!
So often people look for a shiny new website or sign up for marketing retainers with agencies without understanding what the strategy and changes should be. Our audits demystify that process and set everyone up for success.
Charting Your Course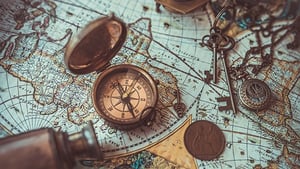 Remington quickly talks about burning the boats to win the war.
George then talks about how opportunity does not mean you drop what you are doing but, figure out if you can carry the opportunity down the road you are already traveling.
Nick talks about strategy at a deeper level when he brings up viewers over algorithms.
Focus on your path and then make sure you are in front of the right customers.
Nick then talks about who should drive the content creation if a company is not doing it yet. He leans into how content creation, if it's going to become a culture at your company, needs to come from the top down.
Nick also talks about how content creators need to realize they are on a boat of customers.
Do it right or they might abandon ship.
We then dive into the conversation of how lost most companies are when it comes to creating content. When creating content, they need to put their human hat on and take the products hat off for awhile.
Rounding off this section, Nick talks about how views, clicks and subscribers may not be the end all metrics your brand should be paying attention to.
Remington– Get your weekly show notes & monthly deep dive newsletter!
Every week we will send you all the links to the tools, free downloads and resources we discuss here, to help you crush your company's success. Then, once a month, we will send you special deep dive content from the desks of Remington and George B. Thomas. Head over to the Wayfinding Growth page and sign up today.
George - This Week's Captain Killing It! Or (Killing Me #FAIL)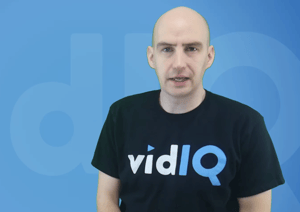 The one person navigating this week's dangerous seas of social media for their business and killing it at an admiral or a bosun's mate level.
This weeks Captain Killing It is:
Rob from VIDIQ. They are creating some great content around YouTube and their tool.
We then have some fun with Nick's TubeBuddy mug and how they have an amazing tool as well.
Remington– The Bermuda Triangle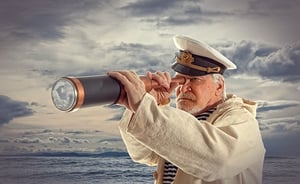 For the Bermuda Triangle, we talk about how things get hairy when creating content for some companies.
Nick talks about how a ton of companies have an issue with the technical hurdles that do not even really need to be there. Again, it comes to mindset. If you feel like video is difficult and expensive, it will be. If you don't think that way, it won't be.
The Pirate: This week's pirate is fear and being self conscious.
Nick gives us another set of pirates this week because he also mentions burnout as something to watch out for when creating content.
Let's Set Sail
Thank you community, for your engagement and listener-ship.
If you have questions or topics you would like us to cover, let us know in the form below.
If you're listening to the show: Leave us a rating and review on iTunes. Maybe a couple nice words as well.
If you're watching the show:
Make sure you subscribe.
Hit that bell for instant notifications.
Give us your thoughts in the comments.
Share with your fellow Wayfinders.

Until next time, make sure you are doing all you can do to leave the dock of mediocrity and set sail for success.