Getting Started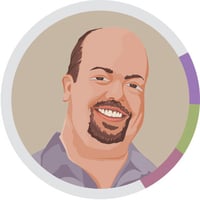 First thing's first, Remington starts out the show letting the listeners know the show is changing. We have a new outline we will be following moving forward.
Uncovering The Guest & Topic
We then dive into who Mike Allton is. He talks about how we are going to get physical about content.
Mike Allton has been creating content for over 10 years. He is from the St. Louis area and historically did web development projects.
He now runs thesocialmediahat.com
George may or may not have sang on the show this week.
Mike now works for Agorapulse as their brand evangelist.
Mike shares a story about a Paris trip he has recently taken because of years of blogging.
Mike also shared a cool Google Plus story with us. He talked about tough love and how he was using his social channels.
Charting The Course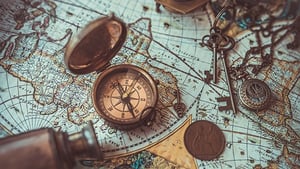 As we get started with the meat of the interview, Mike talks about testing on his site, but warns companies to not follow his lead.
Mike shares how, as a company, you should have content strategy in place and test some things, but not everything, like he does on his personal site.
Mike then drops the bomb about 50 pieces of content to get the ball rolling for your content marketing efforts.
We then dive into the process of capturing and creating those 50 (and more pieces) of content.
Mike then talks about how, if you get in the habit of capturing, you get better at it as you go. He also shares how he has many blog articles "in process" at any given time.
George pulls us back out of the macros of this topic and asks, "Why does content creation even matter for companies?"
Navigational Tools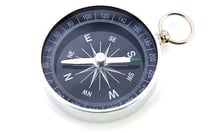 In the Navigational Tools section of the show, Mike talks about Evernote. He uses the free version for his process.
He also talks about how you could Google Keep or Onenote.
Mike did state, to not use a word doc or Google doc to capture your ideas.
Mike said you need a tool that allows you to easily visualize the content you have started to create over time. That is why a digital notebook or notes functionality is important.
He then talks about how he has a note for every idea he has ever had. He then may write one, or several, for minutes to hours, over time, until they find themselves complete.
This Episode of Wayfinding growth brought to you by:
Geo: This weeks episode brought to you by: The Impulse Creative Website or Marketing Audits!
So often people look for a shiny new website or sign up for marketing retainers with agencies without understanding what the strategy and changes should be. Our audits demystify that process and set everyone up for success.
The Bermuda Triangle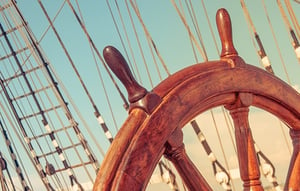 The pirate of the episode is the "Who do you think you are?" pirate. In other words, Mike talks about the imposter syndrome most of us face.
Mike talks about how that pirate is wrong and how to look at our own growth journey.
Get The Wayfinding Newsletter Today
REM: Get your weekly show notes & monthly deep dive newsletter!
Every week we will send you all the links to the tools, free downloads and resources we discuss here, to help you crush your company's success. Then, once a month, we will send you special deep-dive content from the desks of Remington and George B. Thomas. Head over to the Wayfinding Growth page and sign up today.
This Week's Captain Killing It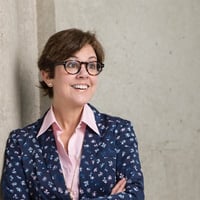 This week's captain killing is brought up by Mike.
Mike flirts with the fact of a negative captain killing it but, he spins it around to a massive positive shout out!
This week's captain killing it person is Ann Handley.
We all agree on how much we love, look up and admire her!
GREAT JOB ANN!
Let's Set Sail
Thank you community, for your engagement and listener-ship.
If you have questions or topics you would like us to cover, let us know in the form below.
If you're listening to the show: leave us a rating and review on iTunes. Maybe a couple nice words as well.
If you're watching the show:
Make sure

you subscribe

.

Hit that bell for instant notifications.

Give us your thoughts in the comments.

Share with your fellow Wayfinders.
Until next time, make sure you are doing all you can do to leave the dock of mediocrity and set sail for success.