Leaving The Dock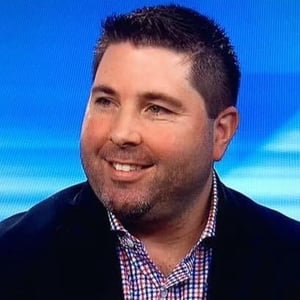 This week on the Wayfinding Growth show, we interview Vincent Orleck on channel exclusivity for content...the benefits and approach. Vincent is the President of Social Media Club Phoenix and works as the Social Media Manager for Arizona State University Knowledge Enterprise Development Department.
As we kickoff the interview, we joke about how this is the first double mobile episode we have ever done on the Wayfinding Growth Show.
Vincent is the type of person who cares a lot about helping others to be successful.
He got his start in broadcasting but has worked several jobs, including Facebook, that have led him to where he is today.
One of the things Vincent said that caught Remington and George's attention right of the bat was, "Keep trying until you are experienced enough to get where you want to go!"
He also chatted about his life philosophy: always learning and always growing.
Charting The Course
In the charting the course section of the show, we ask Vincent Orleck questions like:
Where are companies now when it comes to channel exclusivity?

Where do companies need to get if they are going to grow using channel exclusivity?

Who should be the captain of the ship as they set sail to achieve channel exclusivity?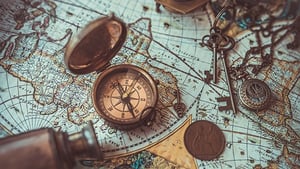 Vincent quickly jumps in and talks about all the noise happening on social channels. We also wax poetic on what some call "customization" from channel to channel.
He talks about the power of scheduled content that can only be viewed on a specific channel.
Then he shares how important a strategy on the supporting channels is to get them to the piece of pillar content.
Vincent then talks about conversations and engagement versus just the broadcasting mentality.
Navigational Tools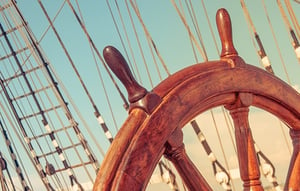 For this week's navigational tools section, Vincent shares Facebook groups.
He uses Jon Loomer as an example and dives into how that tool can be used to deepen relationships and enhance communication with potential leads and customers.
Do you have a Facebook Group? Have you thought about starting one?
This weeks episode brought to you by: The Impulse Creative Website or Marketing Audits!
So often people look for a shiny new website or sign up for marketing retainers with agencies without understanding what the strategy and changes should be. Our audits demystify that process and set everyone up for success.
The Bermuda Triangle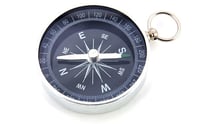 The Bermuda triangle was a scary place this week.
Vincent shared a major problem, lack of focus.
Because of lack of focus, companies think they need to be everywhere.
Because they are trying to be everywhere and all things to all people, they are being not much to many.
Get your weekly show notes & monthly deep dive newsletter!
Every week we will send you all the links to the tools, free downloads and resources we discuss here, to help you crush your company's success. Then, once a month, we will send you special deep-dive content from the desks of Remington and George B. Thomas. Head over to the Wayfinding Growth page and sign up today.
Captain Killing It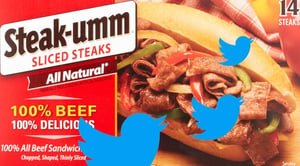 This week's Captain Killing It took us a bit by surprise.
Vincent pulled out Steakums as this week's Captain Killing It. He shared that their twitter account is a much needed follow.
He also gave Moon Pie an honorable mention as well.
Have questions for Vincent?
Connect with him on these channels.
Let's Set Sail
Thank you community, for your engagement and listener-ship.
If you have questions or topics you would like us to cover, let us know in the form below.
If you're listening to the show: leave us a rating and review on iTunes. Maybe a couple of nice words as well.
If you're watching the show:
Make sure you subscribe.

Hit that bell for instant notifications.

Give us your thoughts in the comments.

Share with your fellow Wayfinders.
Until next time, make sure you are doing all you can do to leave the dock of mediocrity and set sail for success.