Getting Started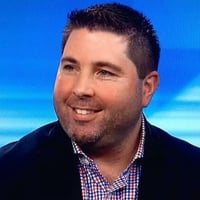 In this episode of the Wayfinding Growth podcast, we start out by mentioning this was our first ever mobile squared episode. We chat about as hosts our immediate onset of nerves but our relief that all went well.
We then chatted about tech and the frozen George B video frame for most of episode twenty five.
After that, we discussed Vincent Orleck's waypoints with Yelp, Facebook, and ASU.
We uncovered some traits that Vincent has as a human as well as some professional lessons we all can learn from.
We also stopped for a couple minutes to talk about the phrase "Amazing Roadblocks".
Charting the Course
In the charting the course section of the show, we unpacked conversations around topics like:
Social noise
Earned & Owned Media
Appointment Viewing Content
Regurgitated Content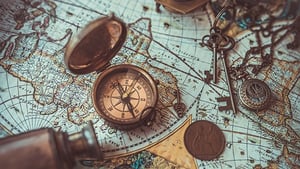 As well as how George loves to make Remington laugh.
Remington dives pretty deep on his thoughts on social and being where the audience is so that business's can direct them to where we want or need them to be to help solve their problem. He also talks about how the discussion with Vincent made him stop and reflect on that mindset.
We also chatted about how we should test everything and how that might tie into knowing or even not knowing if you should choose to be exclusive with certain content on certain channels.
Remington also provided a great example from our friends at TwentyThree!
Navigational Tools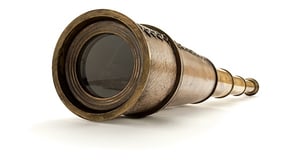 As we entered this section, Remington and George both agreed that it took them by surprise.
They then jumped head first into a conversation around facebook groups, mindsets, authenticity, and exclusivity for group members.
They chatted about the statement Vincent made around pulling away from the fabric of sales or selling vs being a helpful human!
This episode brought to you by:
Our New Video Fundamentals Masterclass
Business videos aren't as tough to create as some would make you believe. We've seen incredible success with the video strategies we've honed and now, we're sharing those fundamentals with you in this exclusive masterclass.
Head on over to impulsecreative.com/vfm to be the first to get 2 free modules
The Bermuda Triangle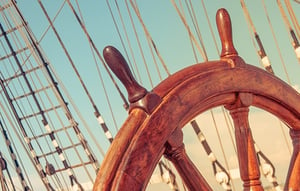 Vincent had mentioned a lack of focus around reporting and around companies hitting their numbers.
That, is all Remington needed to dive head first into the data and reporting conversation him and George had.
George mentioned how his mind was blown due to the "Focus on being on the right platform and say the right thing" statement made by Vincent.
Get your weekly show notes & monthly deep dive newsletter!
Every week we will send you all the links to the tools, free downloads and resources we discuss here, to help you crush your company's success. Then, once a month, we will send you special deep dive content from the desks of Remington and George B.
Captain Killing It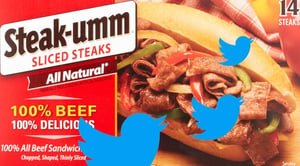 This week's Captain Killing It took an interesting turn.
1. Remington and George now both follow @Steak-umm.
2. They chat about being different, a bit off the wall, out of the ordinary.
You have to take a chance to stand out from the crowd if you want to be noticed.
So, George asked the Wayfinding community to tag a brand or person that fits the bill.
Tweet their account and @GeorgeBthomas or @Remington Begg.
Let's Set Sail
Thank you community, for your engagement and listener-ship.
If you have questions or topics you would like us to cover, let us know in the form below.
If you're listening to the show: leave us a rating and review on iTunes. Maybe a couple of nice words as well.
If you're watching the show:
Make sure you subscribe.

Hit that bell for instant notifications.

Give us your thoughts in the comments.

Share with your fellow Wayfinders.
Until next time, make sure you are doing all you can do to leave the dock of mediocrity and set sail for success.