Getting Started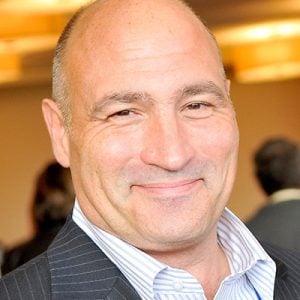 Remington and George start off by sharing their thoughts about Dean DeLisle and his original episode.
They could tell rather quickly that Dean loves helping people step up to the next level. That he is focused on learning and doing! This is key to many of the successful folks we have interviewed.
They loved that Dean was rooted in networking before it was an online thing.
Dean's conversation around networking, asking, answering, and being open to talking to others was invigorating.
Remington also picked up on how Dean loves to observe people and how they do what they do. George and Remington talk about how they are both people watchers as well.
Remington dove into the fact that Dean had a foundational strategy and documented formula that helped lead the conversation about micro-influencers.
Charting The Course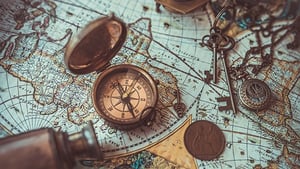 As we entered the charting the course section of the show, Dean explained his thinking around what a micro-influencer is.
He shared that his definition is typically a person who has under 10K audience members and is focused on a single practice.
Dean also shared that part of his strategy involves diagnosing one's "current state" and then connecting it their the "ideal state". Knowing those places, and mapping it out, has been a major key to success for those Dean has helped
Dean also shared with Remington and George that authenticity was a key trait that many successful micro-influencers tend to have. George quickly latched on to the fact that Dean sees hurdles are opportunity! Not stoppers like most see them.
They also talked about:
Employee advocacy

Humanizing a brand

The power of authenticity

And more
Remington dove head first into the conversation about not reel employees back.
How companies need to embrace a system to make people feel good in their own skin and be authentic brand advocates.
Remington and George unpacked their thoughts on "social teaming" and what that might mean for them as well as other companies.
This week's episode brought to you by: The Impulse Creative Website or Marketing Audits!
So often, people look for a shiny new website or sign up for marketing retainers with agencies without understanding what the strategy and changes should be. Our audits demystify that process and set everyone up for success.
Navigational Tools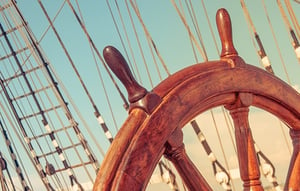 George and Remington both shared their surprise when dean opened up with "Don't buy any of the influencer tools".
They both boiled the tools conversation down to use whatever you can use to listen to your audience!
They chatted about how important listening is versus what most of us do as humans.
Bermuda Triangle
Some lessons from the Bermuda Triangle were:
Don't get hung up on what everyone is saying.
Don't throw the baby out with the bath water.
Don't go dark right before your success.
Don't lose sight of what you have.
This week's pirate was very interesting.
Remington and George put their own spin on being fear driven as well as letting personal things or negativity get in the way of being a micro-influencer.
Get your weekly show notes & monthly deep dive newsletter!
Every week we will send you all the links to the tools, free downloads and resources we discuss here, to help you crush your company's success. Then, once a month, we will send you special deep dive content from the desks of Remington and George B. Thomas. Head over to the Wayfinding Growth page and sign up today.
Captain Killing It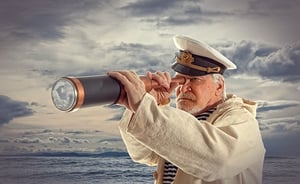 In this week's Captain Killing it section, George spins the boat 180 and asks Remington a very interesting question. George even put some rules to the answer that Remington could answer in.
The show ended with remington and George talking about, just being the best you can be and not losing focus on your competitors.
Setting Sail
Thank you community, for your engagement and listenership.
If you have questions or topics you would like us to cover, let us know in the form below.
If you're listening to the show: Leave us a rating and review on iTunes. Maybe a couple of nice words as well.
If you're watching the show:
Make sure you subscribe.

Hit that bell for instant notifications.

Give us your thoughts in the comments.

Share with your fellow Wayfinders.
UNTIL NEXT TIME, MAKE SURE YOU ARE DOING ALL YOU CAN DO TO LEAVE THE DOCK OF MEDIOCRITY AND SET SAIL FOR SUCCESS.