Let The Voyage Begin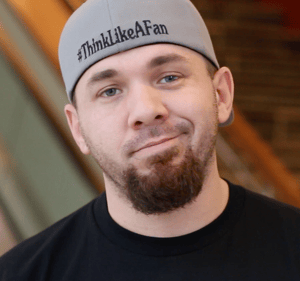 In the beginning of this episode we intro Brian Fanzo from iSocialfanz.com.
This week we are talking about upcycling your content to help your business growth.
To say this episode is full of excitement and power-packed tactics is an understatement.
We asked Brian Fanzo some questions about who he is, what he does and who he does it for.
We dove a bit deeper by asking how he makes a living now, as well as are some waypoints of growth in his own life.
As a speaker and podcaster Brian loves what he is doing and even stated that it is his dream job!
You have to listen to the part of the podcast where Brian talks about being burnt out on social media and the advice his mother gave him at that point. #BeYourself
Bonus Tip: All the money in the world is useless if you lose yourself.
Charting the Course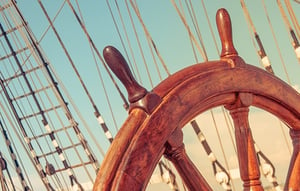 In the charting the course section of this episode we dive into topics like, "What is upcycling of content and why does it matter for companies wanting to grow?"
We moved on in the episode to talk about the "If you build it, they will come" theory. It's a lie. Nobody is coming unless you give them a reason to come.
Brian preaches on the content focal point of gaining trust!
Businesses today should know this is their number one goal: gaining and protecting the trust your audience has towards you.
Brian then dives into how to achieve success in this area by sharing where companies need to get versus where they are right now.
Pro Tip: If something works, ride the heck out of it.
Pro Tip: Define what success looks like before you create your first piece of content! #Goals
Brian closes this section by talking about managing expectations from the start of your content creation strategy and process!
Navigational Tools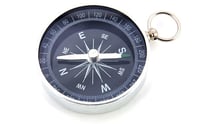 In this section, Brian talks about the tools you may or may not need. We also talk about the need for measuring to understand your content success.
Brian does mention that simple tools or keeping your process simple is a win-win senario.
#K.I.S.S. Keep it simple stupid!
Pro Strategy: Brian talks about his eight-minute timer for graphic creation process. #MindBlown
Some of the tools he uses are:
Adobe Spark

Canva

Camtasia

Snagit

Libsyn

Facebook Live (

Repeat Viewership

)

LinkedIn Video (Cool Data)
You have to listen to Brian's common traits versus persona thoughts. Brian also schools us in this section about tweaking/testing every piece of content!
Bermuda Triangle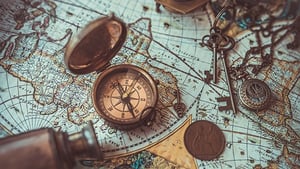 In the Bermuda Triangle, Brian jumps in immediately by talking about most people wanting short-term wins with no long-term strategy.
After that, he talks about how, for most, consistency is the biggest downfall. Because of that, Brian talks about batch recording and other tactics to help ease your pain.
This week's pirate when trying to achieving upcycling your content is access. Or, at least that is when Brian started. He also mentions The Walking Dead as a pirate. Confused? Then go listen to the episode and learn more.
Get your weekly show notes & monthly deep dive newsletter!
Every week we will send you all the links to the tools, free downloads and resources we discuss here, to help you crush your company's success. Then, once a month, we will send you special deep dive content from the desks of Remington and George B. Thomas. Head over to the Wayfinding Growth page and sign up today.
Captain Killing It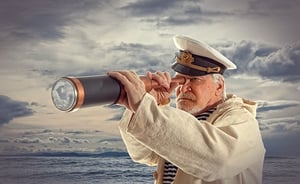 This week's Captain Killing It is marketing speaker and great guy, Drew Davis!
Brian talks about how he feels about Drew and why he feels that way!
Who is Andrew Davis?
KEYNOTE SPEAKER & BEST-SELLING AUTHOR
Andrew Davis is a best-selling author & keynote speaker. He's built and sold a digital marketing agency, produced for NBC and worked for The Muppets. Today, Andrew Davis teaches business leaders how to grow their businesses, transform their cities, and leave their legacy.
Setting Sail
Thank you community, for your engagement and listenership.
If you have questions or topics you would like us to cover, let us know in the form below.
If you're listening to the show: Leave us a rating and review on iTunes. Maybe a couple of nice words as well.
If you're watching the show:
Make sure

you subscribe

.

Hit that bell for instant notifications.

Give us your thoughts in the comments.

Share with your fellow Wayfinders.
UNTIL NEXT TIME, MAKE SURE YOU ARE DOING ALL YOU CAN DO TO LEAVE THE DOCK OF MEDIOCRITY AND SET SAIL FOR SUCCESS.