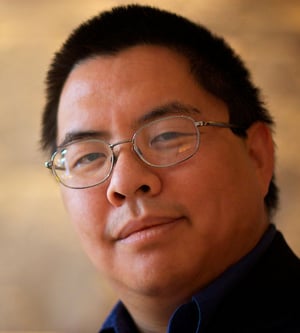 In this episode of the Wayfinding Growth show, we talk to Christopher Penn about leveraging AI and SEO to grow your business.
As we get started, we get to know Christopher a bit better.
We talk about:
How he came from the world of IT and transformed himself into a marketing and then into an SEO expert. Really nerdy SEO at that!
Christopher shares how when he was young, nerds were not cool but, he became class president by leveraging technology.
We chatted about his podcast Marketing Over Coffee, his personal blog, his company that he helped co-found and finally we jumped into the big old pile of "nerdiness" in the room.
There may have been mention of mediocre sushi. (Listen to find out more.)
Also, Christopher talks about his thoughts around startups/companies and the three types of people your company needs:
Charting The Course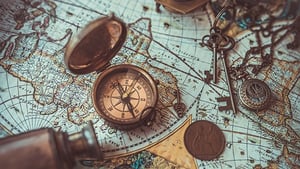 In the Charting The Course section, Christopher started us out by talking about statistics and probability.
Christopher then talks about how, once you know what people are talking about, you can create/share your own points of view.
He then dives into a three-step thought process:
Acceleration

Accuracy

Automation
Christopher explained what modern SEO is powered by.
He shares what AI is and why the two were made for each other.
Then Christopher blows our minds by sharing what he can figure out from a SEO perspective by leveraging AI together.
We also talked about LEGO bricks and socks. (Listen to find out more.)
Last but not least, Christopher talks about predictive keyword planning.
Yep, you just read that right!
Check out cheese of the week!
Navigational Tools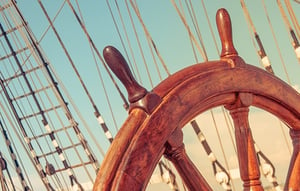 In this section, we talk about the tools you will need for AI and leveraging your SEO.
Christopher lists out several things like data sources (SEO Tools). Christopher says pick one.
He also mentions your need of:
Google Analytics

Google Search Console

Website data

And more…
Christopher talks about time investment versus money investment when building out your own AI solutions.
At this point, George's head exploded!
Christopher then turns about how you can start to learn about AI. He jokingly shares that learning AI is closely related to learning brain surgery.
Christopher then mentions MIT free courses. He then talks about the difference between using AI and mastering AI. Many feel like they need to master it before using it.
That's just not true!
This Episode Brought To You By: Our New Video Fundamentals Masterclass
Business videos aren't as tough to create as some would make you believe. We've seen incredible success with the video strategies we've honed and now, we're sharing those fundamentals with you in this exclusive masterclass.
Head on over to impulsecreative.com/vfm to be the first to get two free modules.
Bermuda Triangle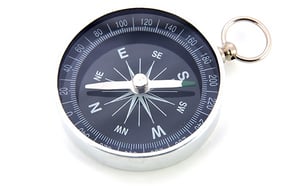 AI is mathematics, not magic, at least that is what Christopher Penn says to get us started with the Bermuda Triangle.
Then, Christopher talks about machine bias versus human bias. He talks about how bias can completely destroy what you need by giving you what you want.
He talks about several different types of bias to watch out for.
He tells a great story about how this bias can affect data sets.(Listen to find out more.)
Who is the pirate? The pirate is people's own limitations and fears!
Get your weekly show notes & monthly deep dive newsletter!
Every week we will send you all the links to the tools, free downloads and resources we discuss here, to help you crush your company's success. Then, once a month, we will send you special deep-dive content from the desks of Remington and George B. Thomas. Head over to the Wayfinding Growth page and sign up today.
Captain Killing It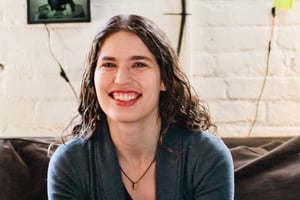 This week's Captain Killing it is the one and only Dr. Hilary Mason.
Christopher Penn talks about the book Ethics & Data Science by Hillary Mason and several other writers.
More about the book:
As the impact of data science continues to grow on society there is an increased need to discuss how data is appropriately used and how to address misuse. Yet, ethical principles for working with data have been available for decades. The real issue today is how to put those principles into action. With this report, authors Mike Loukides, Hilary Mason, and DJ Patil examine practical ways for making ethical data standards part of your work every day.
Check out Ethics & Data Science!
Setting Sail
Thank you community, for your engagement and listenership.
If you have questions or topics you would like us to cover, let us know in the form below.
If you're listening to the show: Leave us a rating and review on iTunes. Maybe a couple of nice words as well.
If you're watching the show:
Make sure you subscribe.

Hit that bell for instant notifications.

Give us your thoughts in the comments.

Share with your fellow Wayfinders.
UNTIL NEXT TIME, MAKE SURE YOU ARE DOING ALL YOU CAN DO TO LEAVE THE DOCK OF MEDIOCRITY AND SET SAIL FOR SUCCESS.