In this episode of the Wayfinding Growth podcast, Remington Begg and George B Thomas recap the Christopher S Penn episode on leveraging AI and SEO together for your business.
We start off talking about how smart Chri Penn is. We also talk about data and selling cheese in the first two minutes of the episode.
Charting The Course
As always, we dove into the Charting The Course section.
In the Charting The Course section, we talked about the three main things Chris talked about when leveraging AI for SEO.
Acceleration

Accuracy

Automation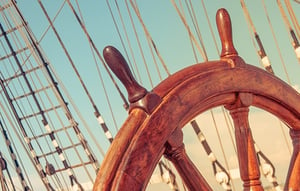 Remington waxed poetic on his thoughts when it came to those three items.
George also talked about being cheesecake driven vs data driven.
Remington also brought up that he loved when Chris actually took time to explain what AI is and how it is weaving its way into business more than most know.
George & Remington then went down a rabbit hole of our phones tracking us, the data that is collected, and how one might use that for sales and marketing efforts.
We rounded the Charting The Course section off with chatting about predictive keyword planning.
Navigational Tools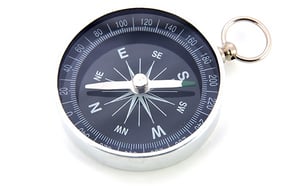 In this section we talk about the tools that Chris Penn mentioned to use when leveraging AI for SEO.
George talked about the fear of using some of these tools for most normal humans.
Remington also talked about taking time to learn the tools and the importance of their usage.
Remington tells a story about the Impulse Creative home page and why it got a face lift.
Remington shares his love of Databox to visualize the data we all use.
Then George & Remington went down an entire mind shift on the name "Home Page" vs "Hub Page". Many users may come to that page first, but many more may come back to that page to reset.
We closed out Navigational Tools by covering the nerdy side of the tools like R, Watson and more.
This weeks episode brought to you by:
Our New Video Fundamentals Masterclass
Business videos aren't as tough to create as some would make you believe. We've seen incredible success with the video strategies we've honed and now, we're sharing those fundamentals with you in this exclusive masterclass.
Head on over to impulsecreative.com/vfm to be the first to get 2 free modules.
The Bermuda Triangle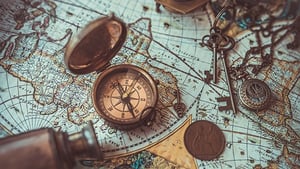 In this section we talk about math versus magic.
We quickly dive into the four different types of bias that you need to watch out for when dealing with AI.
Remington gives us a really difficult math problem.
We talk about fickel data and how a 1% bias could dramatically change the reality or falsity of the data you will be looking at.
This could literally make or break your business.
George then also shares several great business strategies that were hidden in sayings he had heard his grandpa use for years.
Get your weekly show notes & monthly deep dive newsletter!
Every week we will send you all the links to the tools, free downloads and resources we discuss here, to help you crush your company's success. Then, once a month, we will send you special deep dive content from the desks of Remington and George B. Thomas. Head over to the Wayfinding Growth page and sign up today.
Captain Killing It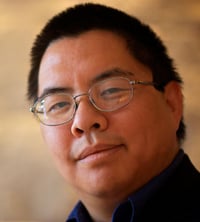 This week is a first. This week's Captain Killing It is the man, the myth, the legend himself, Christopher Penn.
Remington talks about how Chris wrote the book on AI and SEO!
See the book here.
Take a listen to see why else Remington and George go in this direction with the Captain Killing It section this week.
Thank you community, for your engagement and listener-ship.
If you have questions or topics you would like us to cover, let us know in the form below.
If you're listening to the show: Leave us a rating and review on iTunes. Maybe a couple nice words as well.
If you're watching the show:
Make sure you subscribe.

Hit that bell for instant notifications.

Give us your thoughts in the comments.

Share with your fellow Wayfinders.
UNTIL NEXT TIME, MAKE SURE YOU ARE DOING ALL YOU CAN DO TO LEAVE THE DOCK OF MEDIOCRITY AND SET SAIL FOR SUCCESS.