Embarking on a Journey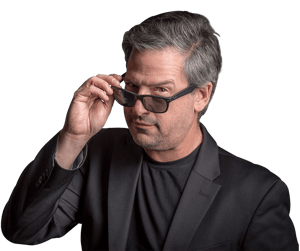 In this episode of the Wayfinding Growth podcast, Remington Begg & George B Thomas dive into the 34th episode of the podcast.
Remington talks about his feelings at the beginning versus how he feels about the show now.
They quickly dive into talking about Joel Comm, his perception of himself and the points of view he brought to the table in last week's episode.
Trivia Contents: Last week was the longest episode in Wayfinding Growth history.
Last week's episode was an amazing case study on how to be human and how to be comfortable being vulnerable.
Remington brings up how thorough Joel Comm was with his answers as well as how some answers were almost against today's grain.
If your ready to dive into growth, listen to this recap episode.
This Episode Brought To You By: Our New Video Fundamentals Masterclass
Business videos aren't as tough to create as some would make you believe. We've seen incredible success with the video strategies we've honed and now, we're sharing those fundamentals with you in this exclusive masterclass.
Head on over to impulsecreative.com/vfm to be the first to get two free modules.
Charting The Course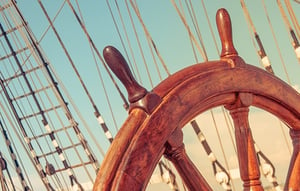 In the charting the course section, we start out by talking about not giving up.
Remington shares at a deeper level his miner meme that he brought up in last week's episode.
We then dive into the anti-grind thoughts that Joel Comm had referenced in episode 33.
Remington dives into his observation:
Wow, screw the hustle (Perception)

How to live a life doing what you enjoy. (Whimsical )
Remington waxes poetic about if these thoughts are possible when working with teams.
George talks about what if whimsical is the right word for us to use. He dives back into the Fun Formula and the dance his mind was doing during this part of the interview.
Then the conversation dives into not needing to pick pure hustle or pure fun. He talks about how there should be a happy medium that one could find for themselves.
George's final thoughts on the Charting The Course section was the need for asking why beliefs are beliefs you believe.
Remington closed it out talking about how Joel and Gary might just be saying the same thing just in different ways.
Gary: Get your hustle on.
Joel: Carpe Diem "Seize the day".
Navigational Tools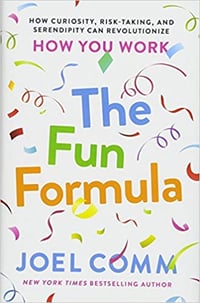 The Book: The Fun Formula
Find more success in work and in life than you ever dreamed possible— by pursuing fun.
The demands of work and the breakneck pace of technological change wear heavily on all of us, whether we are employees at a large company, solo workers in the gig economy, or entrepreneurs launching a new venture.
The "hustle-and-grind" lifestyle that we've been told is essential to success actually leads to physical ailments, emotional burnout, and a darkness in the soul.
Get your weekly show notes & monthly deep dive newsletter!
Every week we will send you all the links to the tools, free downloads and resources we discuss here, to help you crush your company's success. Then, once a month, we will send you special deep-dive content from the desks of Remington and George B. Thomas. Head over to the Wayfinding Growth page and sign up today.
Setting Sail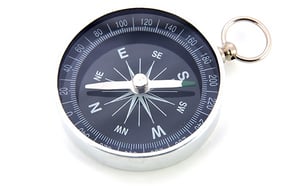 Thank you community, for your engagement and listenership.
If you have questions or topics you would like us to cover, let us know in the form below.
If you're listening to the show: Leave us a rating and review on iTunes. Maybe a couple of nice words as well.
If you're watching the show:
Make sure you subscribe.

Hit that bell for instant notifications.

Give us your thoughts in the comments.

Share with your fellow Wayfinders.
UNTIL NEXT TIME, MAKE SURE YOU ARE DOING ALL YOU CAN DO TO LEAVE THE DOCK OF MEDIOCRITY AND SET SAIL FOR SUCCESS.