Embarking on a Journey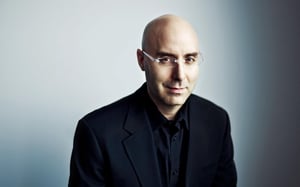 In today's episode of the Wayfinding Growth show we interview Mitch Joel from The Six Pixels Group about generating leads for your business, from the stage.
Mitch Joel is a public speaker and his journey on our show starts with a digital marketing agency. Twist Image was acquired by WPP before they merged several shops into the Mirum agency.
Mitch is a sales person by default but also has a background journalism and publishing. Mitch quickly realized he was a good fit to be an evangelist of what was happening in marketing and then generating those leads back to the agency.
He talks about about Six Pixels podcast, website, and the two books he's written:
Mitch also talks about how now he is moving into investing as a way to make a living.
Mitch shares his history of writing about music and how that impacted his life. George goes down memory lane and talks about how Mitch Joel gave him a personal tour of the Rock & Roll hall of Fame.
Charting The Course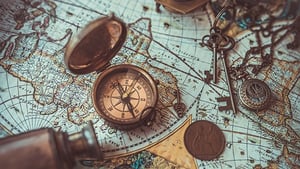 Remington dives into the charting of the course section by bringing up selling from the stage.
Mitch dives in with a disclaimer about being Canadian and then talks about the best way to sell is almost not to sell.
He talks about unbranded value and how the sell is in the knowledge versus the pitch. He talks about an audience's perception of agency "guys" being there to sell. Mitch talks about being a lifelong learner. He even uses a word that George gravitates towards. He is an "infovore," someone who devours information. Then, they turn around and and use that knowledge to realize it is all about the audience and how you add value to their lives and or their businesses.
Mitch says build rapport by over indexing on value, knowledge, and information. It wins.
Mitch talks about how when a person goes to an event, they inevitably have two to three thoughts.
Listen to this episode to see what thoughts most audience members have.
Mitch talks about being expressive, passionate, and informative from the stage so that others want to work with him.
Pro tip: Leave the audience walking down the hall high-fiving saying that was awesome, not yourself.
George drills down to that selling on the stage is not really selling on the stage. It is just focused on adding value and being your best you that you can be for the audience that is primed and ready to grow.
Always Be Learning
Mitch shares his entire system for being an infovore. This section is a must-listen if you are focused on or want to be learning and or creating your own content.
This section is incredible for anyone who is creating content for stages.
Mitch shares tools like:
As well as what ends up being a slide. He talks about his "might be" mentality about finding and rising the right topics to the top.
Anytime a guest says, "I don't think I have ever shared that before," means we all should rewind and listen again!
Wondering how to find your in-house evangelist to hit the stage for your company? We hit that topic as well. Mitch Joel mentions a list of amazing things you need to have/know as well as people who train folks how to speak.
Mitch Joel mentions:
For a couple great places to look at for speaker training.
Navigational Tools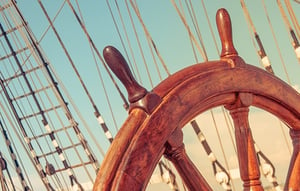 Mitch keeps it simple. He talks about about email and a CRM for the process of communicating and closing the sales gap of leads.
He mentions a tool called Text Expander and how he saves a ton of time during the process.
George asks Mitch, "What are your ninja tricks to get the first email?" Mitch dives into the get my slide, or get my book as a good starting point.
Then Mitch dives into his process to get questions in his email by showing an empty Google box and then his contact information. He also talks about how he shares email and phone numbers for communication. Meet your prospect where they are and in a way they love to communicate.
We dive into the conversations of business card as lead generation as well.
The Bermuda Triangle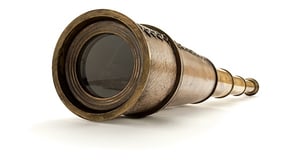 In this section, Mitch Joel talks about where most get hung up. I find it funny that we end with where we started. Most get hung up on trying to sell. They try to show how awesome they are, what they have done and how they are the best of the best ever. The audience will know this without you needing to share it about yourself.
Mitch talks about the pirate of time to close out this episode of the Wayfinding Growth show.
Pro tip: Build a platform of thought leadership, keep going, and you will be instantly famous in several years.
Captain Killing It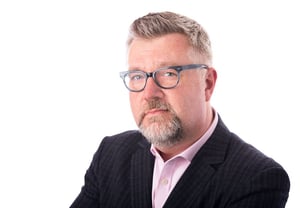 This week's Captain Killing it is the one and only Tom Webster from Edison Research.
Mitch talks about how Tom tells great stories that tear at your heart and get you thinking.
He shares how he is really impacting his company.
Mitch share a couple other captain killing it folks. Interestingly enough, he shares how he immediately thinks of a name around a topic. What topic should your name be associated with when Googled?
Setting Sail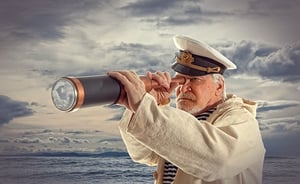 Thank you community, for your engagement and listenership.
If you have questions or topics you would like us to cover, let us know in the form below.
If you're listening to the show: Leave us a rating and review on iTunes. Maybe a couple of nice words as well.
If you're watching the show:
Make sure you subscribe.

Hit that bell for instant notifications.

Give us your thoughts in the comments.

Share with your fellow Wayfinders.
UNTIL NEXT TIME, MAKE SURE YOU ARE DOING ALL YOU CAN DO TO LEAVE THE DOCK OF MEDIOCRITY AND SET SAIL FOR SUCCESS.