Embarking on a Journey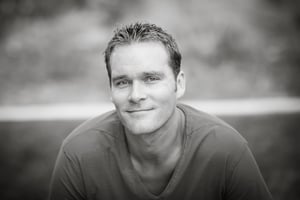 In this episode of the Wayfinding Growth show, we speak with Tyler Anderson about user generated content and how it can help your business grow.
Tyler Anderson, founder/CEO of the marketing agency Casual Fridays and co-founder of the SaaS company Tack. With experience in traditional radio that turned into content and audience development on MySpace, Tyler has an interesting journey.
As we dive into the conversation, Tyler lays out how he essentially stumbled into user generated content, his agency, and the Casual Fridays podcast.
Charting The Course
George charts the course by asking Tyler to dive deeper into user-generated content (UGC) for business growth. Tyler says he first tapped into UGC through social media and hospitality clients. Casual Fridays staff wouldn't travel the country to clients to gather photos. They also realized that hotels weren't getting much content to them. So they tapped into hotel guests. And they found a treasure-trove of UGC!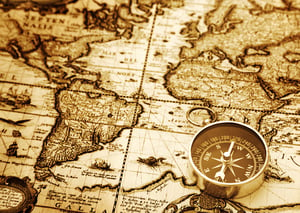 One major reason why it works, says Tyler, is because almost all of trust recommendations from other humans than we do from brands. So seeing content from fellow customers wins over just seeing branded content.
"We can go out there and promote our brands all day long. But the reality is, people don't trust brand marketing. We want to see or hear what other people are using."
From Amazon reviews to TripAdvisor, to Yelp, to social media posts, we trust people over companies. Tyler points out Amazon reviews in particular, and how an item with 1,000 reviews and a 4-star review is better than 10 reviews and it's all 5-stars.
Tyler says companies need to pay more attention to UGC because around 85% of web users trust UGC over branded marketing. It's influential. And with today's tools, it's a strategic tool we can put to use.
When thinking about user-generated content strategically, it's so much more than a hashtag. Businesses need to think about empowering users to generate the best content that matches their brand and helps them put their best foot forward. Tyler has a great example of hotels and unmade beds.
Pro Tip: It's not just Millennials who look to UGC. Over 70% of Baby Boomers are influenced by UGC in their purchasing decisions. So no matter your demographic, user-generated content is impacting your bottom line.
Navigational Tools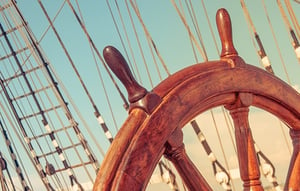 When it comes to the tools Tyler and Casual Fridays use for their clients - and their own marketing - we get to dive into some great stuff.
Instagram - searching through location tags, hashtags, your profile and more - is currently the best place to curate content your users are creating.
Empower your users to tag you in their content. Use emails, printed materials and other assets to encourage action like tagging your brand and using your hashtags. Remind users to create that content!
Tools like Tack, GroundSignal, Pixlee and others help businesses curate permission-based content libraries for your UGC. He says make sure you're getting permission from the user when you want to re-purpose their content and use their name or likeness. Just because they use your hashtag or your profile tag doesn't mean you have legal permission.
The Bermuda Triangle
Where do people get hung up on user-generated content? Tyler takes us into The Bermuda Triangle (and through it).
One place is figuring out where people are actually creating UGC. For instance, if you're a dentist, don't ask for selfies in the chair. But maybe testimonials after the procedure would work.
He says the bad pirates out there in The Bermuda Triangle are those brands who see something they like, screenshot it and use it without asking for permission.
Captain Killing It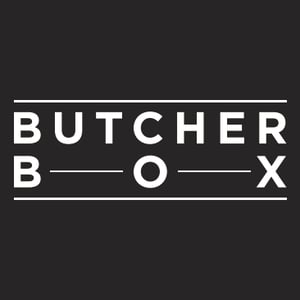 On the good side of the captain wheel is the brand ButcherBox. It's a meal box for organic, grass-fed meats. He says the beauty of their UGC is how it compares to the professional photo shoots.
You can look at their social content, and when it's the brand marketing, engagement isn't nearly as big as when a human posts their unboxing moment - which isn't as beautiful as the grilled-perfectly-pink steak. It's incredibly powerful to see how the community engages with the user-generated content.
Plus, Tyler says, they include a card with each order that encourages customers to share their ButcherBox experience, how to tag them and what hashtags to use.
Tyler's other examples include the former startup called Guy Bar, a shaving tool to help you get the perfect beard cut. This company had the call to action to share your reviews and demos on YouTube.
His final Captain Killing It are theme parks. From Disney to Sea World to Legoland and others are very good at using UGC, so look to them for inspiration.
Setting Sail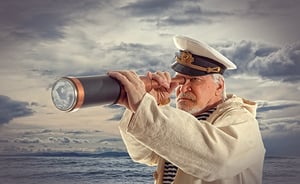 Thank you community, for your engagement and listenership.
If you have questions or topics you would like us to cover, let us know in the form below.
If you're listening to the show: Leave us a rating and review on iTunes. Maybe a couple of nice words as well.
If you're watching the show:
Make sure you subscribe.

Hit that bell for instant notifications.

Give us your thoughts in the comments.

Share with your fellow Wayfinders.
UNTIL NEXT TIME, MAKE SURE YOU ARE DOING ALL YOU CAN DO TO LEAVE THE DOCK OF MEDIOCRITY AND SET SAIL FOR SUCCESS.
Get your weekly show notes & monthly deep dive newsletter!
Every week we will send you all the links to the tools, free downloads and resources we discuss here, to help you crush your company's success. Then, once a month, we will send you special deep-dive content from the desks of Remington and George B. Thomas. Head over to the Wayfinding Growth page and sign up today.