Embarking on a Journey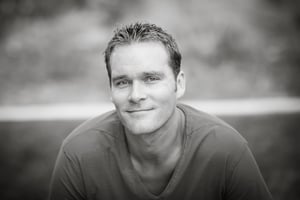 In this episode of the Wayfinding Growth podcast, Remington Begg & George B Thomas dive into the 36th episode of the podcast.
Remington talks about his impression of Tyler and his shaving habits, while George fan boys on Tyler's radio career.
They quickly dive into talking about Tyler Anderson, user generated content (UGC) and the points of view he brought to the table in last week's episode.
Last week's episode was an amazing case study on how to be human and how to be comfortable being vulnerable.
Remington and George take a deeper dive into "going niche." Tyler talked about going wide with his clients, and how he eventually refined his approach to go after hospitality brands, especially hotels.
If your ready to dive into growth, listen to this recap episode.
This Episode Brought To You By: Our New Video Fundamentals Masterclass
Business videos aren't as tough to create as some would make you believe. We've seen incredible success with the video strategies we've honed and now, we're sharing those fundamentals with you in this exclusive masterclass.
Head on over to impulsecreative.com/vfm to be the first to get two free modules.
Charting The Course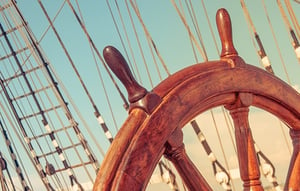 In the charting the course section, we start out by talking about Talk Triggers by Jay Baer and Daniel Lemin.
The idea that UGC can be a talk trigger got the guys to talk about how Impulse Creative uses it for our clients, how you can use it offline, and how reviews play a part in business strategy for clients and our own agency.
Remington even chased the idea that you can use UGC and reviews for hiring. Imagine having happy employees brag about working for you!
Then George dove into how B2B and B2C use UGC differently. How can B2B brands use UGC? Remington weighed in and talked about how the sales cycle plays a part. With most B2C sales cycles are much shorter than B2B. The key is to unpack the areas where clients interact with your brand. For instance, HubSpot is B2B and use UGC well - like when Impulse Creative creates Sprocket Talk content.
Social media, hashtags and UGC? Remington and George talk about that and how Domino's kills it with instructions on their pizza boxes to take a photo and share it. Plus they broaden the UGC idea beyond photos - have you thought about using video? Think about where your clients are (social media) and in their journey (peak delight) and get to them at the optimal moment with a UGC CTA.
Navigational Tools
On the episode, Tyler talked about Tour of Duty: The New Employer-Employee Contract and how to treat employees, especially at the beginning of a startup's life.
He also talked about Talk Triggers, which George and Remington dove into.
The guys then dive into the actual tools Tyler covered like Tack, GroundSignal, Pixlee and others.
This all brought up an interesting discussion about social listening tools like HubSpot and Hootsuite, and these UGC tools. You really do need to know what you're using, why and how it all comes together.
Get your weekly show notes & monthly deep dive newsletter!
Every week we will send you all the links to the tools, free downloads and resources we discuss here, to help you crush your company's success. Then, once a month, we will send you special deep-dive content from the desks of Remington and George B. Thomas. Head over to the Wayfinding Growth page and sign up today.
Setting Sail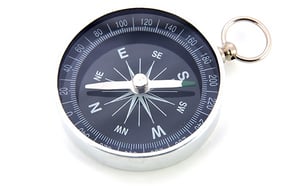 Thank you community, for your engagement and listenership.
If you have questions or topics you would like us to cover, let us know in the form below.
If you're listening to the show: Leave us a rating and review on iTunes. Maybe a couple of nice words as well.
If you're watching the show:
Make sure you subscribe.

Hit that bell for instant notifications.

Give us your thoughts in the comments.

Share with your fellow Wayfinders.
UNTIL NEXT TIME, MAKE SURE YOU ARE DOING ALL YOU CAN DO TO LEAVE THE DOCK OF MEDIOCRITY AND SET SAIL FOR SUCCESS.