Want to increase sales in your restaurant? Contests are one of the best ways to drive sales in food service. The creative options are endless!
Employees love games and they bring a fun, competitive flare to the workplace. Selling contests can be as simple or as complex as your business goals.
For example, daily contests can feature smaller prizes using the resources readily available to you, such as a bottle of wine, no side work, or a simple as a free dessert or entree. Bigger prizes, for longer contests (spread over months), can include concert or festival tickets.
Don't be afraid to reach out to your network for even more incentive ideas.
Liquor distributors love to join in on these contest and usually supply amazing prizes that aren't available elsewhere.
Opening communication with nearby restaurants through gift card swaps is a nice way to introduce yourself, and another way to offer a different option for prizes.
User-generated content like contest ideas from your community helps bring your restaurant awareness and increases your local footprint.
Simply implementing an upsell challenge with a prize offer is all you need to do. The competition by itself will drive higher sales. Having a hard time coming up with an original contest? Here are some fun ideas for your restaurant!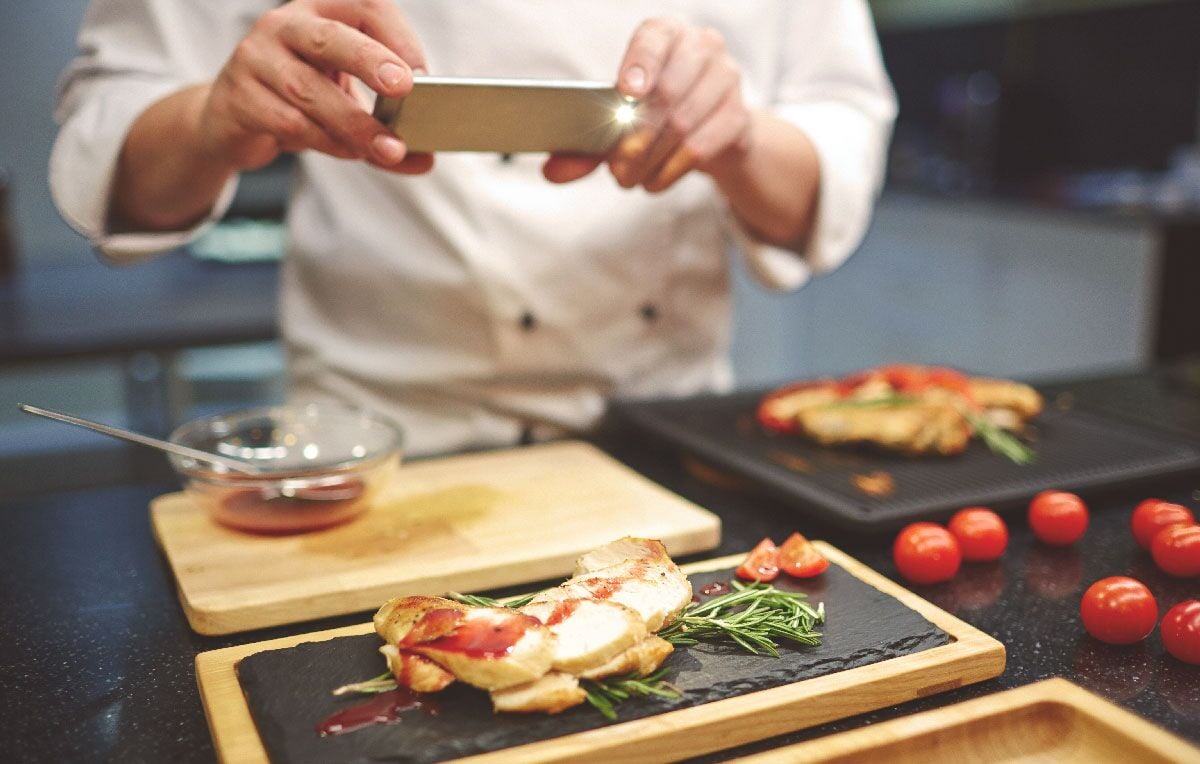 Menu item bingo: Download a free bingo template. Fill in the blank spaces with your menu items, or even use a space for an email form. Make sure you include item on each line that's difficult to sell so that the game can continue going far into the night, or continuing until you have a winner later on in the week. Either way, it's a different way to sell a variety of items, opposed to just one feature.
Dessert contest: Challenge your staff on who can sell the most of a featured desert. This can be dessert drinks as well, so you include the bar sales!
Drink contest: This contest can be played a couple different ways. The staff can compete on how many of one cocktail they sell, such as "mojito madness" over a certain period of time. Or host a drink contest for the bartenders, such as the person who makes the highest-selling monthly drink gets X prize. Then, pass it on to the servers to see who can sell the most.
Menu item contest: The most broad of these contests begins with choosing and serving any menu item you would like your staff to push, whether it's the most expensive menu item or just something you see the staff isn't suggesting. Sometimes your staff is not pushing something because they don't know what it is or how to describe it. Let them try the special. It's the easiest way to inform them about the dish. Then it'll really be on the tips of their tongues!
Email contests : Which staff member can get the most email information in a certain amount of time? Guests will want to give their information, upon staff prompting, to receive special "email only" offers, coupons birthday offers and special event information. These emails give patrons the feeling that they are special VIP members. This method of email marketing is just another advertising method to increase sales and drive engagement with your restaurant.
Facebook contests: Who can get the most check-ins, Facebook reviews with their name, or mentions on Facebook posts.
Review site contests: Compete for the amount of times your restaurant gets a good review with staff mentioned by name. One way to play this is to offer a prize if they get mentioned, and another if they get mentioned 10 times. Review sites are vital for good rapport with your patrons.
Counting Quarters Contest : This game involves some preparation, but it's worth it! This contest can last days or even months! Cut the top off of a five-gallon ("Culligan-style") water jug. Place a shot glass in the bottom of the jug and twenty dollars worth of quarters around the glass, then fill it up with water. Decide on an item you want to drive sales for. Every time a staff member sells it, they get a quarter, and drop it into the jug. Once a staff member gets a quarter into a shot glass, they get all the money in the jar. Then repeat!
Simple Sales Contests: Which staff member or team has the highest total drink, dinner or dessert sales for the night, week, or month?
$20 Kitchen contest: This contest helps the kitchen to hit the ideal item cook time. Hang up 20 $1 bills on the ticket line,fishing line or string. Keep them out of the way, but in sight of the chefs. Every time they go over the target menu item preparation time, a dollar bill gets taken down. They get to keep whatever they have left at the end of the night.
The perfect check contest: Have managers identify and explain the ideal check. It will be different for each restaurant. An example of one is cocktail, appetizer, soup/salad, entree, dessert/ dessert cocktail. Have the staff strive to get the most perfect checks during a shift!
Chefs special contest: This is a fun way for the chef to be creative either weekly, monthly, or until he/she runs out of supplies. Have your chef prepare a specialty item to spice up your menu for regulars and create a fun contest for the staff. Whoever sells the most, wins!